"I made instructor of yoga in a course online"
We share the testimony of Olalla Hernández, who has made the teachers of Yoga training OnLine (first - Instructor - level) of the 2013-2014 promotion of the international school of Yoga.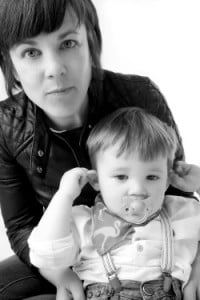 "Attend to any thing that not is it breeding, during the first year of life of your baby is swimming against current and, however, using the metaphor, think that this training me has contributed rooting."
The possibility of adapting your times, which are those of the baby, with the growth of learning that has to do with life, has been wonderful.
Thanks to the thoroughness of the explanations and to the involvement and support of the teachers, this course me has helped to seat bases essential to be able to teach yoga to all kinds of people.
A good preparation is it base required for this road. Knowledge and awareness of the body makes me feel safe and ready to work at other levels in the personal and professional. I'm more than satisfied."
More information: http://www.escueladeyoga.com/newsletter/2014/FormacionOnLine/FormacionOnLIneTestimonio.html