Hatha-Yoga-Pradīpikā, the light of the Yoga
Frans Moors practice and study yoga for more than thirty years, and is very interested in all aspects of this discipline: philosophy, pedagogy, technical aspects. Over the years it has gone regularly to Chennai, India, in order to deepen their learning beside his teacher, T. K. V. Desikachar.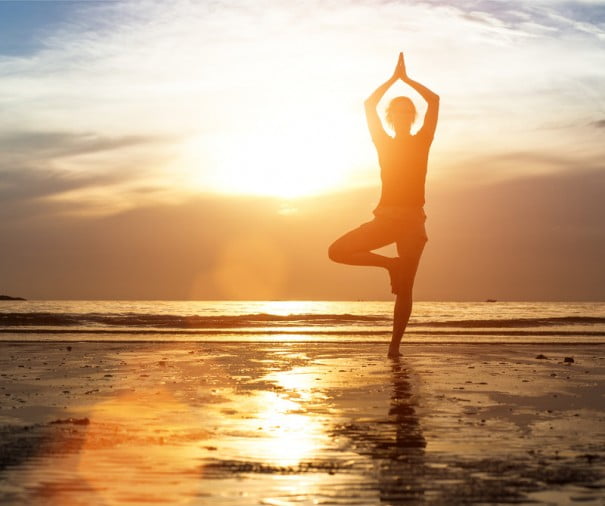 Frans has carried out different formations of teachers in Belgium and is also highly sought after to give lectures and seminars in cities throughout Europe. Teaches different aspects of the yoga, as āsana, prānāyāma, meditation, recitation... as well as also the texts fundamental, such as the Yoga-Sutra and the Hatha-Yoga-Pradīpikā.
The Hatha-Yoga-Pradīpikā (HYP) is a well known text of Hatha Yoga which was written in the 15TH century. Written in Sanskrit, the HYP presents both aspects technical, esoteric and traditional relating to the yoga. The work consists of four chapters. The three first, that will be the object of study of the work proposed along the seminar, try of āsana, prānāyāma and mudrā.
Āsana
The author proposes 15 positions, among which we can find attitudes that go beyond the posture of relaxation, the position of the clamp, the bow... and also various classical sitting postures to practice meditation and prānāyāma. This first chapter also gives us some useful lessons about the power of a Yogi and the conditions that make a practice Pro.
Prānāyāma
This chapter is of great importance as the author tells us that the prānāyāma is the key that allows the stabilization of the mind. Will present technical respiratory classic with the description of their effects.
Mudrā
The mudra are the attitudes that imply to the whole of be: levels physical, respiratory, energy, mental. More esoteric, this chapter puts us in contact with some essential mudra, among which the famous maha-mudra, the bandha and investments.
The seminar

The seminar is aimed at anyone interested in deepening the teaching of yoga.

Where: Atenea Valles Aparthotel, C / Magallanes s/n, esquina C / Aragó. 08401 Granollers, Barcelona

Price of the course: €250.

Pre-registration: before June 30, making an income of €80 current account: ES4401828681890201639916, indicating name, surname and seminar Frans Moors. The rest of the amount must be paid on the first day of the seminar.

Schedule: the seminar will begin each day at 9: 30 and will end around 19:00, with a lunch break. Day 8 just before the meal.

Accommodation: accommodation and meals will be in charge of the participants. Atenea Vallés Aparthotel offers a special price for those enrolled in the seminar. You can make the reservation through the website www.aparthotelateneavalles.com by entering the code YOGA2014 in the section: code promotion.

Granollers in the month of August is considered high season. It is recommended to book accommodation as soon as possible.

The course will be taught in French and will have translation. There will be practice, it is necessary to bring the appropriate material.

More information: C/Barcelona, 30. 08401 Granollers T 93 870 95 04 martaioga@telefonica.net