A joyful weekend appointments
This weekend is presented with many activities that combine entertainment with personal growth: yoga for children, retreats, baths of gong, meditacion-relajacion with Yoga Nidra, active kundalini meditation and more. Learning and very special discoveries that help us to enjoy the art of living inside and out.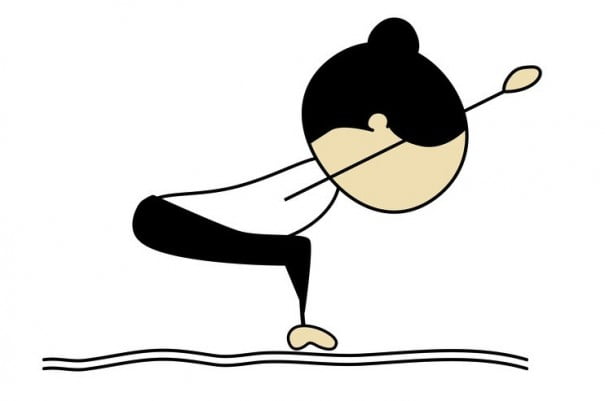 Friday, May 30
Yoga techniques: "Asana, pranayama and Dhyana"
30, 31 May and 1 June. The seminar is aimed at all persons who wish to enter or deepen the fundamental aspects of Yoga.
It teaches: Swami Digambarananda (Danilo Hernandez)
Where: House of spiritual exercises the assumption. Avenida 50 Coruña, 15600 Puentedeume, A Coruña
It organizes: Bunkai Ferrol Yoga school. AVD. del Mar s/n 15406 Ferrol T 981328551 - 687436382-info@bunkaisport.com
Contribution: €150; accommodation with full Board: €100
More information:
http://www.yogabindu.net/www.yogabindu.net/Actividades_files/SEMINARIO%20YOGA%20Pontedeume%20%20mayo%202014.pdf
Childplay Yoga, yoga training for children
30-31 May to 1 June. You will learn and experience the different components to create dynamic and sensitive kinds of yoga for children. You will learn how inspire children to participate, maintaining their interest and attention while having fun. Experience a wide range of creative games, exercises, postures, meditation, etc. in person to incorporate into your classes. You will learn how to organize a class to ensure your success. You will learn from a professional with extensive experience what works and what doesn't!
It teaches: Gurudass Kaur Khalsa from Virginia, USA in Bilbao
Opening hours: 19:00-22:00 h Friday - 9:30-18:30 Saturday and Sunday
Where: Jania. C / costa, 8 - 4º izda. Bilbao
Contact: e-mail: info@enlazaconciencia.net T 650 481 845 Hari Atma Singh
More information: http://www.enlazaconciencia.net/childplay-yoga
Yoga break in Cañon del Rio Lobos
30 and 31 May and 1 June. Three sessions of yoga outdoors, excursion to the Canyon del Rio Lobos, astronomy night, dynamic groups session...
It teaches: Lucya Passardi
Price: €60 (€50 for the unemployed people), included all activities and also a night in facilities and maintenance
Contact: 651-956-661 / sergio@laestaciondelriolobos.com
More information: http://laestaciondelriolobos.com/
Muscle chains and spine stretches
The proposal of this second theoretical-practical workshop consists of delve specifically into the spine. Learn to know its structure joint, ligaments, deep and superficial muscles, their natural curves, understand the meaning of the alignment and identify your muscles deep and superficial, paying greater attention to the two chains muscle priority, the rear and the previous chain. Learn about your relationship with the pelvis and the nervous system. Identify the most common ailments, how to act against them and how to prevent them. The spine is the main pillar of our body, the structure that protects our central nervous system.
Knowledge and understanding will allow us to have a priority care in our practices and our daily life, favoring the movement and postural integration.
Schedule: 17:30 to 21:30
It teaches: Manoli Muñoz. The international school of Yoga teacher
Price: €30 confirmation T 965 446 674 or info@espigol.es
Where: Room Espígol, Elche (Alicante)
More information: http://espigol.es/curso-taller-formacion-estiramientos-cadenas-musculares-nivel-II-elche-alicante.html
Conference and workshop on transcendence and Phowa
Paper containing always disturbing as it is death, the special events that always accompany it and possible process of survival of consciousness after it. This is a content special, but always linked to our awareness raising project. But above all, we want to bring an objective message of hope, based on research and evidence of proven validity. In addition, we will share with you an ancestral technique of Tibetan Buddhism, known as Phowa, by which supposedly support can be provided to the person who passes, while it helps you to you personally to make the duel in a more conscious and healthy way.
It teaches: Óscar Mateo, psychologist and versatile writer
Contribution: €10
Where: Awakening of light space. C/Euripides, 84. Valdemoro, Madrid
Contact and registration: info@despertardeluz.es 677 68 39 48 T
More information: http://www.despertardeluz.es/
Saturday, May 31
Fusion music and Shiatsu
We encourage you to participate in this experiencia-fusion of music and Shiatsu. Both arts used mainly the fingers and hands to get to our senses; with the sound one and contact the other, share the magic of connect and access to the depths of our being. Opportunity to hear an ancient instrument live and feel the effect of a transformative therapy into a personal experience as a collective.
Performers: Elena Aker to the harp www.elenaaker.com and enthusiastic professionals to Shiatsu.
Opening hours: 19:15 hrs
Contribution: €15
Contact: Menchú: 607503307 / menchushi@yahoo.es
More information: http://www.retiroanandamaya.com/
Yoga or the art of living in totality and in awareness of the true being
May 31 and June 1. This dive is focused on learning about the eight members or branches of Yoga, which in its continuous and integrated practice lead to unification. (All sessions will be in English with simultaneous translation to the Spanish, except for the master class).
It teaches: Yiannis Andritsos (Mukta Om), New York, master of Hatha Raja Yoga, disciple of Sri Dharma Mittra
More information about Yiannis: www.yogawithyiannis.com and http://www.dharmayogacenter.com/
Contact: lafuenteportillo@gmail.com (Sandra Lafuente) 681 395 48 Yoga Mad T 91 531 50 11
Where: Yoga Mad. Calle Pizarro, 19, left Madrid under
More information: www.dharmayogacenter.com
Gong bath
Power your creativity. Planetary gongs: The Sun and Uranus. To hear the combination of sounds of the Sun and Uranus develops creativity and the ability to invent, elevating our talent to the top more high. also in a bath of gong sound will take you to a State of deep
Where: AV. Mayor Jose Aranda, 53, 28924 Alcorcón, Madrid
Reservations:hola@vikreative.es T 619781744
More information: http://www.vikreative.es/8.html
Meditacion-relajacion Yoga Nidra
Dive into the depths of your subconscious into deeper relaxation that you can conceive fully conscious. Yoga Nidra promotes and develops:
quiet body consciousness where the body is not an obstacle to the concentration but the center of this in the first instance,
access to the border between sleep and wakefulness, where are stored the samskaras or impressions of the world that block, clog and condition wing freedom of the individual.
the practitioner is set to consciousness witness (Sakshi) from which dissolves the ignorance, shedding light and understanding, growing attention increasingly more exquisite... concentrating scattered rays of the ordinary mind,
to purify the contents and mental blocks emerge creativity, memory becomes clear, enhances learning and intuition manifests and deep knowledge.
consciousness desidentifica of body, mind and immerse yourself in the experience be... destiny of all meditation practice.
Yoga Nidra meditation is an experience for all audiences, the experience of relaxation and mental calmness have an extremely healthy effect on the nervous system and whole body in general.
Where: Yoga Art Studio. C / Juan de Toledo 64. San Lorenzo de El Escorial (Madrid)
Contact: 91 896 01 05 info@yogaartstudio.com t
More information: http://www.yogaartstudio.com/
Stand up all day, to listen, feel and breathe
And to go to who we are. Treat yourself to a day of time and space, of relaxation in contact with nature. We propose you a day of peace and silence, with free and guided activities: yoga, breathing, meditation, with proposals for reflection... with the possibility of remain silent or share, if necessary, with accompaniment.
It organizes: Associació Bija Grup per to the diffusion of Yoga
They offer: Montserrat Serra, Jordi Nogue, Beatriu Pasarin
Contact: 609 047 701 - grupbija@gmail.com
Address: Sant Marti de Sesgueioles. L'Anoia, near Calaf (Barcelona)
More information: http://grupbija.blogspot.com.es/
Talk and active meditation from Kundalini
Free activity. Invite this Saturday to talk and active Kundalini Yoga meditation in our YogaYe shop. Please bring your yoga mat and if you want your meditation cushion to be more comfortable.
It teaches: Hargobind Singh
Where: YogaYe, c / Asturias 22, Barcelona
More information: https://www.facebook.com/events/455818727888453/
Sunday, June 1
Summer in the healthy home
With the holistic pedagogy Asiri. For the summer months, June and July have prepared activities for your children, that you can not resist. You are Explorers: discover you discover you around. Our space of summer for your children is fun, informative, creative and surprising.
They will discover the nature, the interior and the exterior, we have prepared a lot of situations of learning, exploration and self-discovery, with focus Asiri: games, songs, yoga, stories, activities, dances, stories, mandalas, brain gym (mental gymnastics), theatre, crafts... knowing and developing the multi-inteligencias, facilitating the integration and knowledge of school and daily life.
With a team of education professionals, we offer a service that is welcoming, respectful and quality, in which your children will be the protagonists.
Facilitators: IRIS Damián, body therapist, massage & yoga teacher, trained in holistic, methodology Asiri pedagogy, and María de el Carmen Fenollosa, psychologist and teacher, a graduate in philosophy and CC. Education, Director of Psicovida, reated in Gestalt, NLP and education holistic, Asiri methodology.
Opening hours: four-hour morning or afternoon.
Contribution: €25 day, non-members and members €20
Where: Naturist Association 'La Canada home healthy' C/n 5 corner of c/n º 1, La Cañada, Paterna, Valencia
Reservations: 667569142 t - 656522501 hogarhealthyhogar@hotmail.com