Training in Prenatal Yoga Luznatal
Prenatal Yoga is a specialty of the yoga full of life that life moves. Opens registration for one of the best formations in Prenatal Yoga, Luznatal, a course aimed at any style of yoga teachers and professionals working in the lathe to the pregnant woman and the childbirth interested in the technique and deepen in its knowledge.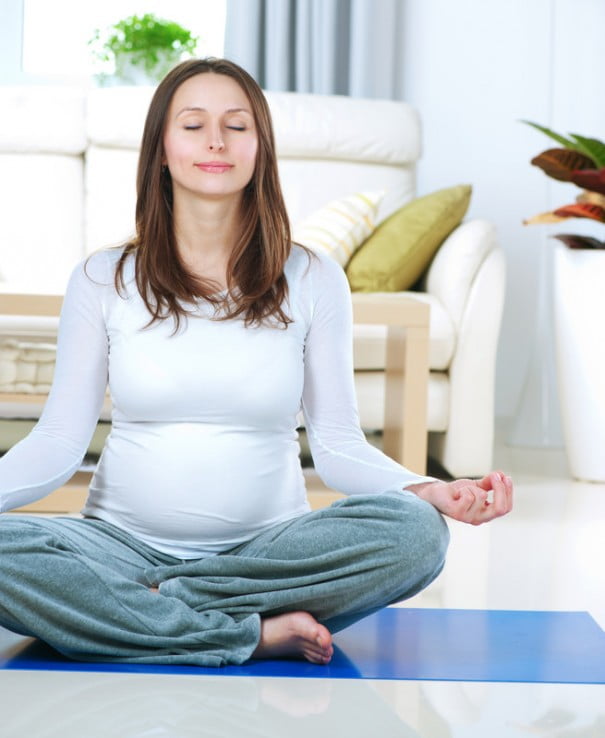 "Yoga accompanies me for more than 26 years - he says Yolanda Caballero-, and arguably is one of the most powerful tools I know where mind, body and breath combine in a same energy vitalizing force of being. This training in Prenatal Yoga, Luznatal, collect a round of studies and professional experience with pregnant women, childbirth and postpartum from different angles. "I hope heart get and you can make it from that respect and admiration I feel for those women who harbor, gestate, support, and sustain a new life".
The personal practice of each one in the path of yoga is essential to be able to deliver with honesty and clarity of knowledge this specialty. In any case a prenatal yoga class substitute for a consultation.
Who is the course
Teachers and teachers of yoga and also to all professionals who work around pregnant women, childbirth and postpartum but are not teachers of yoga, because each module of the course will enrich your work.
He teaches the course
-Yolanda Caballero Gardyn: Prenatal Yoga and Postnatal-yogaydanzaporteando therapeutic Yoga teacher. Doula pregnancy, childbirth and postpartum. Nurse and midwife. Basic instructor of carrier. Member and founder of the first National Association of doulas in Spain, Circular network of Doulas. Director of the Formación de Doulas SiendoDoula, Luznatal.
They collaborate on one of the modules
-Carina Sampo Franco: Educational psychologist. Therapist Psicodramatica specialist in programmes of psychological intervention in training contexts (UCM) and specialist coaching, emotional intelligence, and neuro-linguistic programming. Educator in emotions and values. Fundadora-Directora of hand crafted life, created to flow with life through the vivencial-emocional formation and Psychodrama or theater of life. Mother.
-Esther Santiago Hernandez: Music therapist, trained in prenatal singing (Marie Louise Aucher method). Psychologist specializing in pregnancy and parenting aware and respectful. Master in music education, a professional musician. Mother.
Informative talk on 12 February at 19:30 hrs in circle harmony, head, no. 15, 2º left Madrid c /
Dates and program
To receive the certificate of attendance of the training Luznatal Prenatal Yoga it is necessary to have attended the nine intensive weekends, since it has a process and personal and professional development to the world of motherhood.
Opening hours: Saturday 10:00-14:00 & 15:30-18:30. Sunday 10:00-14:30
8 and March 9, 2014
Intro to Yoga
Yoga and women: knowing and respecting their cycles. The four treasures.
By what Yoga during pregnancy?
Anatomy and Physiology during pregnancy: General knowledge
Practice of Asanas in pregnancy: part I
5 and April 6, 2014
Yoga and pregnancy
Women, pregnancy, society
Anatomy and Physiology during pregnancy: changes for quarters.
The pelvis. Pelvic floor
Practice of Asanas in pregnancy: second part
10 and 11 may 2014
Introduction to Pranayama
Pranayama in pregnancy and childbirth
The importance of sound: eutony, ending (the emission, or and U).
The healing sounds of the TAO in the pregnancy.
Anatomy and Physiology during pregnancy: the breath. The diaphragms.
Practices of Asanas III: integrating postures, movement, breath and sound.
7 and 8 June 2014
Yoga and childbirth: physiology. Breathing. Sound. Movement. Massage.
Problems during pregnancy: common discomforts. Relieving areas of pain in pregnancy.
Practice of Asanas IV: work in pairs.
5 and July 6, 2014
Recognizing the body: continent and content
The use of the word
Practice of Asanas V: combination of asanas.
Creating a class.
20 and 21 September 2014
Practice of asanas VI. Corrections from the word and knowing touch.
A class presentation.
Creating a class.
The voice in the birth (with Esther Santiago Hernández)
18-19 of October 2014
Creating a class.
Practice of asanas VII. The asanas in Sanskrit names.
A class presentation.
Emotional psychology as support for classes (with Carina Sampò).
15 and 16 November 2014
General tour of the material during the theoretical and practical course.
Practice of asanas. Preparation for the final presentation.
13 and December 14, 2014
With joy we have just the course, giving rise to the individual presentation of the learned practical and comprehensive theoretical review. Delivery of certificates. (The program is subject to change)
Place:
Training is done in the center circle harmony, C / of the head, no. 15, 2nd left Metro: Tirso de Molina. (L 1, output C / Magdalena) Madrid, Lavapiés (L3), La Latina (L5).
More information about reservations and prices: http://www.luznatal.com / luz@luznatal.com / 654 069 121 T