Yoga at home 3 / get ready for winter
Te presentamos el tercer vídeo de la colección Yoga en Casa, coproducida por
Aomm.TV,
canal de clases de yoga online, y Yoga en Red, el portal de noticias de yoga de más difusión en España. Hoy Isabel Ward nos guía en una práctica de yoga aplicada a preparar el invierno.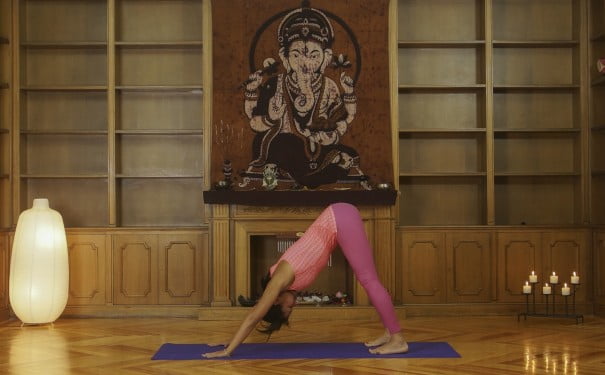 Para evitar que el frío que llega haga mella en nuestra salud pulmonar, lo mejor es que preparemos nuestros pulmones para hacer frente a las infecciones y resfriados. La práctica de hoy hará que los el tórax se expanda y los pulmones se liberen.
También la respiración y ejercicios de apertura de pecho te liberarán de tensiones y tristezas, ya que en invierno pueden aparecer sentimientos de depresión y tristeza, incluso de estrés, que se han catalogado como Trastorno Afectivo Estacional. Por ello es importante mantener las actividades cotidianas y, entre ellas, una práctica de yoga adaptada a ello.
El vídeo 'Yoga en Casa' 2

Guided by Elizabeth Ward. Founder and Director of the Center Anandamaya yoga, lleva 12 años dando clase de yoga. Se formó con José Manuel Vázquez, Amable Díaz, Danilo Hernández, Jorge Carballal y Lula Cañas, entre otros.

Coproducido por Aomm.TV and Yoga network.

Realizado por Iconik.