Rainbow Kids Yoga: training of teachers of yoga for children and families
Three days of Rainbow Kids Yoga teacher training is a certified, comprehensive, intensive and practical course. From 19 to 21 July in Madrid, get ready to practice and learn to teach yoga... While you laugh, dance, play and sing!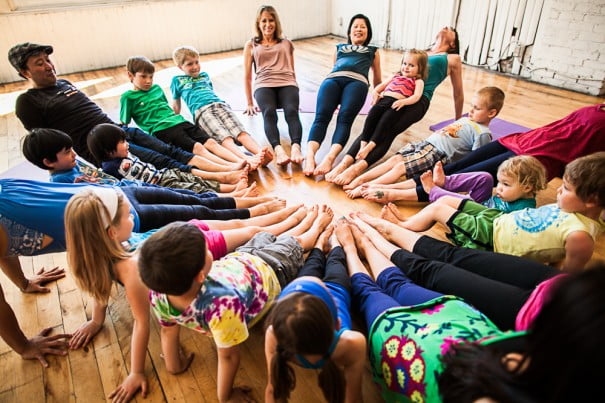 The training of Rainbow Kids Yoga It is very full and intense discussions with practical theory, and lots of fun! The most important thing is that you will leave there with an immediate tangible knowledge and fabulous ideas that will serve to create experiences original, captivating and fun yoga, kids of all ages around the world.
The course is for anyone that loves working with children and loves Yoga.
Is for Yoga teachers who want to specialize and for educators who want to introduce the benefits of Yoga in their classes. It is also wonderful for parents who want to share a healthy, fun and non-competitive - movement activity will find new ways to connect with their children and family. It is also beneficial for anyone that want to expand their profession or learn a new! You don't need to be a Yoga teacher for the course.
Graduates of Rainbow Kids Yoga they can teach anywhere with this Diploma: schools, kindergartens, community centers, Yoga studios and gyms, in birthday and private parties.
Rainbow Kids Yoga is a registered school as 500 Hour Registered Yoga School with Yoga Australia, 200 Hour Registered Yoga School with Yoga Alliance UK, as also Registered Yoga School and the US Yoga Alliance for Children Yoga and Pregnancy Yoga with Yoga Alliance UK.
Click here for all the details: http://rainbowkidsyoga.net/trainings/madrid/madrid_training.html
To contact: info@rainbowkidsyoga.net