Stories to share: Vipassana, free or not free?
Two weeks ago I came back from my first experience in a ten-day Vipassana meditation course. And I have to say that my life has been, already, an irreversible change. Writes Be Pryce. Photo: Yolanda embers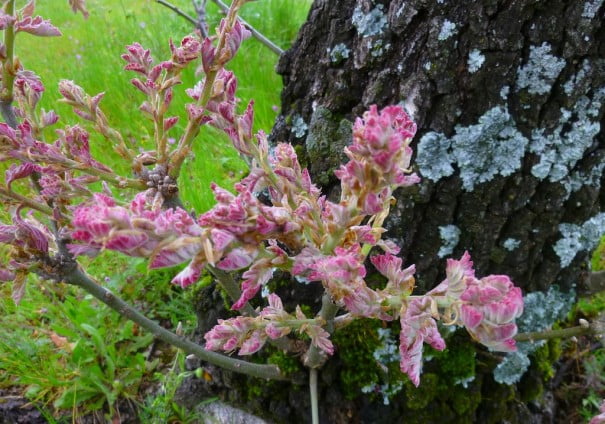 For years I had heard of this retreat. Call it retirement because, in the ten days that lasts the course, discipline is iron in terms of forced silence, the diet grim reaper and austere, no contact with the outside and the ten hours of meditation. I recognize that it was curious to see how it would hold these guidelines; Today we are not acostumbrad@s to as much rigidity.
As envisaged, the body I complained bitterly during the first four days, but from there, it was paying and the sitting hours spent more sweetly. The forced silence allowed me to disconnect from social norms and spend a few days holiday vocal, which I knew to glory. However, for what was not ready was to the tremendous battle that would deliver with my own mind, one day after another, one hour after another. And I have to say that this battle her perdí, fortunately...
As meditadora, Vipassana technique was revolutionary, for its simplicity and depth. It teaches something as simple as focusing on body sensations. Nothing more. The emotions and reactions occur, of course, but not given attention, nor the slightest. Only matter the bodily sensations, and learn to observe them with equanimity. And surprise! It is only observing produced a barely perceptible change at the beginning, and an unknown peace is introduced through the chinks of the turbulent mind. As days pass, that change becomes more evident and, very slowly, is leaving to fight with the mind, which is still battling for not losing its place of privilege on our attention.
Emotional attachment
Ten hours a day sitting on a cushion, trying to put into practice the technique, dan for much from the point of view of the mental digression. I have to confess that, as I am a Gestalt therapist, this ignore emotions and reactions alerted me much, and I come images of thousands of people meditating so calm and myself in a sadly empty query. Because the therapy is based, precisely, on working with people whose emotions and reactions they cause them conflicts and pain. If they disappear, what sense does it make therapy?
However, as they were passing days in removal, and the return to my everyday life, I was realizing that it is not so easy to have to react or pay attention to emotions. We are enganchad@s to our emotions, whether pleasant or painful, and we are not dispuest@s to drop them so easily, not even the prospect of freeing us from pain. I also realized that most of the people need to understand what happens, why it happens and what was causing what happens though, ultimately, and from the point of view of liberation, this not used for absolutely anything.
I myself have spent years diving for my past and my character and my neurosis, and believe that this technique has come into my life, right now, precisely to have passed before a therapeutic process. I don't have as much need to know or understand. I think now I'm more prepared for releasewhich is precisely what the Vipassana teaches. I know myself, because already it won't I make much needed release. Of course, I realize, I am attached to my emotions and my reactions, but I'm being more able to look at me with a little more than equanimity and, therefore, with something more than compassion.
That I, personally, I have decided that I am going to wait a bit for this release. While it is true that Vipassana meditation is the center of my daily spiritual practice, even I refuse to break free from the attachments. Because of course, tod@s want to free us from pain, suffering, aversions, fear... but not yet I have known anyone who keen to get rid of the pleasure, of the illusion, the joy or satisfaction, and this goes hand in hand.
Freedom is to get rid of all the emotions that keep us pres@s, he does not choose to get rid of the bad and keep the good. This does not work as well. So I have decided to take me a while while, going deeper into the technique and cleaning a little mental wastebasket, suffer and enjoy equal parts... That Yes, going to therapy.
OM Namah Shiva
Be Pryce