YogaYe, purchase with a 10% discount if you're a reader of Yoga in network
In stores YogaYe will find mats from yoga, zafus, accessories and clothing for Yoga, as well as products from the best brands of cosmetics bio, organic supplements and much more. With this promotional code for our readers: YogaEnRed, get 10% discount on all products in YogaYe.com until March 31.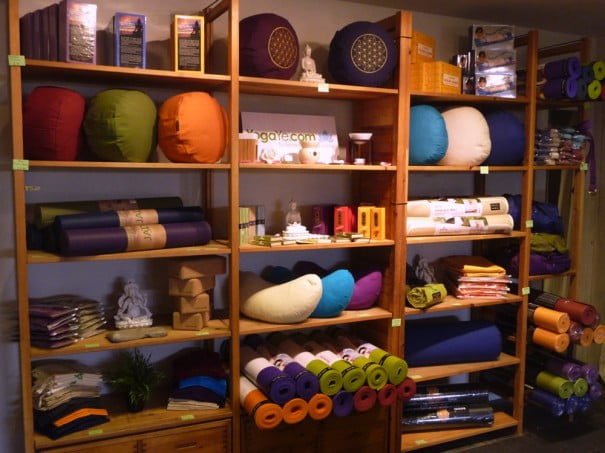 YogaYe shops are located in Barcelona and offer a wide selection of products for Yoga and meditation. There is a large tent in the District of Gràcia, where you will find everything you need for yoga and well-being, and a smaller store next to Plaça Catalunya, featuring a selection of the best products to practice Yoga.
Yoga and wellness stores have been decorated with much love and the layout of its interior has been cared to detail to make you feel in a relaxed atmosphere and close. A harmonious place where you will find your products for your well-being and for a better life.
YogaYe Grâcia, within the undefined Organic Market grace (1st floor)
C / Asturias 22. 08012 Barcelona.
Metro: Fontana (green line)
Opening hours: Monday to Saturday from 10:30 to 21:30
The Woki Organic Market Plaça Catalunya, in the heart of Barcelona and a warm space, it offers all products of YogaYe (less Yoga clothes.) Woki Organic Market, located one minute from Plaça Catalunya, is a restaurant and a supermarket bio - a space that offers you the possibility to eat, make the purchase, or both. And if you also love of yoga, you can make your practice a greater enjoyment with the selection of products from YogaYe.
YogaYe @ Woki Organic Market Plaza Catalunya
Ronda Universidad, 20. 08007 Barcelona.
Metro: Plaça Catalunya (red & green lines)
Opening hours: Monday to Thursday from 08:00 to 24:00, Friday and Saturday from 08:00 to 01:00, Sunday from 12:00 to 24:00
A 10% discount to readers of Yoga in network
Don't forget that you can buy at YogaYe.com with a 10% exclusive discount for our readers if you provide this promotional code in the shopping cart: YogaEnRed. (valid until 31-3-2013)