Meditate instead of medicating against depression
Ramiro Calle forwards us this story distributed by the agency EFE: "Meditation may be as effective as medication to combat depression".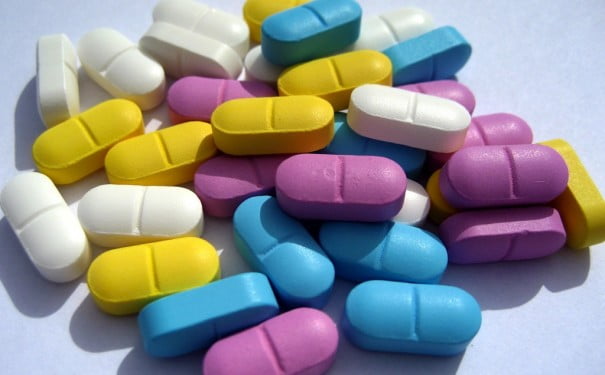 Meditate can result so effective or more than medicate is to make facing the depression, according to a study made by the University of Exeter (United Kingdom). The study was based on Buddhist meditation techniques and its result is a treatment dubbed "full consciousness-based cognitive therapy" (MBCT for its acronym in English), which proposes a natural alternative to antidepressant chemicals.
"The meditation offers to the patients" focus is on its existence present, "instead of obsessing over is with the last and the future", said the Professor Willem Kuyken, director of the study, that published the Magazine Journal of Consulting and Clinical Psychology.
Kuyken, that works in the center of disorders of the conduct of the University of Exeter, explained that is chose to two groups of people with a long history depressive, to one of which is tried with them drugs common, while the other practiced technical of meditation zen.
Both treatments is extended during eight weeks, after which is let pass a period of 15 months to the term of which is found that a 60% of who is treated with antidepressants had relapsed, facing a 47% of relapses between who had meditated.
The meditation prevents them relapses
Professor Kuyken noted that antidepressants "work as they are taken and are very effective in reducing symptoms of depression", but added that "when people stop taking them is it is extremely vulnerable to a possible relapse".
"The therapy, MBCT proposes a different approach; teaches to her people skills practice. "What have demonstrated with this study is that, when those patients is endeavor, these skills of meditation them help to keep is in good conditions", said.
For Kuyken, it is "of" an option viable "for good part of them people with this disease" and opens a via much less expensive for them services health, that could lower your invoice pharmaceutical and could try to more patients at the same time.
The study offers the testimony of Di Cowan, a 53-year old math teacher who took antidepressants for 15 years before joining the meditation group of study. Cowan explains that practice techniques of meditation four or five days a week, which helped him "immensely". "I have attempted it capacity for lift me facing things that before I would have knocked-down, think in how overcome them and get a solution to follow forward", said this patient
Calle Ramiro says this study: "my years of experience has shown me, because I've attended with meditation many people with depression, anxiety, chronic fatigue, neurosis and etc. "There are even people who sent by their doctors, they came to the Centre taking ten pills, and gradually, with the help of Yoga with your doctor, have been able to do without medication".