Small illuminations
Sometimes the lighting, considered one of the goals of Yoga and meditation, there is as a great glare, but as simple and small lights flashed. On a sidewalk in the left bank of the Ganges in Rishikesh, a poster: "yoga and meditation classes. Guaranteed illumination. Certificates are sold".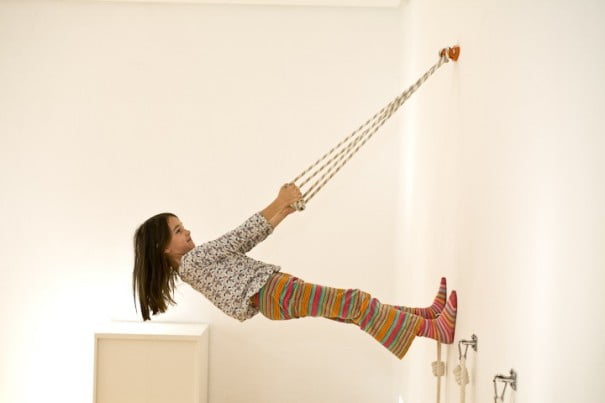 You can imagine that someone who has obtained the lighting the first thing you want is a certificate attesting it, clear; There is shown that it is lit. It seems one joke more comedy Doris Dörrie ACAB Garantiert.
Malaga anyone I enters and tells me: "I'm in Samadhi" (the final State of grace to get in the practice of Yoga and described in the) Yogasutras Patanjali). I ask you: "Do you know what happens with the Samadhi?". As no answer say you: "what happens with the Samadhi is the Samadhi happens". Like everything else, everything passes.
Sitting on a long retreat of Zen meditation, pain in the knees, hunger, sleep, and, indeed, all elemental sensations that accompany us maybe covered with a glaze of distraction, but on these occasions manifested ferocious way. The cavernous voice of zen master (Andalusian): "who is close to the Zen... (here a long exhalation, almost a sigh) is because it is jodio".
Gradual enlightenment
In ancient China, there were two schools of meditation: the sudden enlightenment and gradual enlightenment. In one, after years of effort, suddenly ensuing a blinding light, a paulica fall from the horse. On the other hand, is supposed to be progressed pasito a pasito enlightenment. For I am more than this school of gradual and peaceful. I am not convinced that that's soon going to get enormous wisdom which you place in the mind of Buddha, you will cease to be the same person because you've ajar with a small slit that will allow you to see the face of God.
If someone comes to you promising you great achievements and paradise, perfect health, guaranteed wisdom, is to run in the other direction. What seems more sensible is to consider that the people of itself, without anything, we already have a little bit of everything. Because we already have some light, of joy, of health, it is possible to survive day to day, and to move forward. Most of the time what we need is a space (sacred, yes) where to connect us with these scents and Interior treasures.
The Buddha, mutatis mutandis (changing what must change), it was a therapist of his time. And it is well known that the therapists were those who most needed in his day therapy. The best teachers of yoga and meditation, I think, are those who had more difficulties, unless these set aside them road. They can explain everything better, because they themselves passed or passing the output of these difficulties.
In search of more light
In my first Zen meditation retreat, the master States at the beginning: "in these retreats hurts the body, gets cold, tiredness, boredom, eats and sleeps little... and what do you get?... nothing." So those who want to leave... now is the time ". Some people stood at the same moment and went hastily; only missing murmur: "this is a thing of geeks. Let's go from here". Others took seriously the words of the master. And others laughed at the joke.
Putting the hand on the chest, which is a way of saying in Spanish: probing what the heart tells us, all people want essentially the same thing: friends, love, comfort, prosperity, health... and we can continue enumerating other gifts and achievements: inspiration, energy, relax, peace... They are gifts and accomplishments that we cannot wait for a long time. We can not wait for that at the end of a long way go us to rain all at once, in a sudden illumination, but that we need them continuously and step by step every day. Because there was some light at the beginning is what you are looking for more light still. Our efforts are going in that direction. And as we have been explaining, Yoga and meditation seem a good way to achieve it gradually, connecting with the first source: within each one.
Who is

Joaquín García Weil graduated in philosophy, yoga teacher and Yoga room Málaga director. Practice Yoga for 20 years and teaches it since makes eleven. He is a student of Swami Rudradev (leading disciple of Iyengar), with whom he has learned in Yoga Study Center, Rishikesh, India. He has also studied with Dr. Vagish Sastri de Benarés, among other masters.