Nuestro mundo más cercano: la mente
Nuestro mundo más cercano es la mente. Nuestro escenario es la mente. En el mismo todo nace, en el mismo todo lo experimentamos, es donde todo lo vivimos. Nuestra mente es la que percibe, la que conoce, la que interpreta. Escribe Ramiro Calle.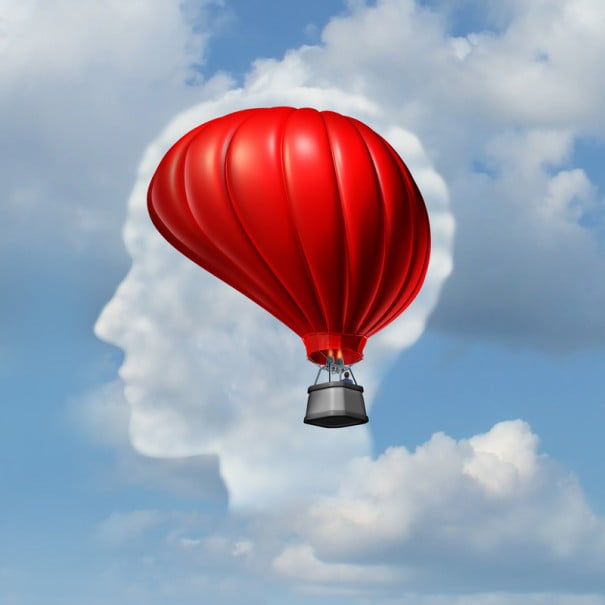 Es necesario apuntar a la mente y trabajar sobre la misma, pues es donde surgen todos los fenómenos, y porque es desde donde uno vive la vida, capta, percibe, se relaciona.
Buda dijo que "la mente es el mundo". Todos los estados entroncan con la mente. La mente es el espacio de luces y sombras donde todos estamos empantanados.
No disponemos de una mente clara que discierna correctamente. La mente está condicionada y nos impide ser nosotros mismos y conectar con nuestra realidad profunda. Hay que trascender la mente condicionada, que es una jaula en la que estamos aprisionados.
¿Tiene la mente sustancia o no la tiene? ¿La mente es de fiar o no lo es? ¿Podemos confiar en esta mente o no podemos hacerlo? Necesitamos indagar, someternos a un riguroso autoexamen. ¿Mi mente me procura sosiego, me otorga la capacidad de ver las cosas como son, me proporciona entendimiento correcto o es una mente ofuscada, que boicotea mi evolución interior, que me oscurece con tendencias de apego, odio, envidia, celos y otras insanías? ¿Es una mente que forja buenas relaciones o que las perturba y dificulta?
En el examen de nuestra mente tenemos que ir poco a poco descubriendo, escudriñando todo lo que la mente nos ofrece de constructivo y positivo, pero también su lado destructivo e insano. Si vamos al médico es para que nos examine y nos diagnostique y, de ser necesario, nos medique. Cada uno debe ir descubriendo, como médico de su mente, sus discapacidades, para tratar de poner medios que la equilibren y armonicen.
En este sentido, todos tenemos una mente con discapacidades. Mentes enfermas hacen sociedades enfermas y sociedades enfermas hacen mentes enfermas. Somos como máquinas condicionadas. No hay libertad interior, no hay independencia mental. Uno cree ser libre, pero lo es desde sus apesadumbrantes condicionamientos. ¿Qué tipo de libertad es ese? La mente es una gran desconocida. Nos engaña y confunde.Vivimos esa hipnosis consensuada que en realidad nos aparta del verdadero vivir. Solo cuando descubrimos que estamos psicológicamente aprisionados por pautas, patrones y códigos, podemos empezar a tratar de salir de la angosta jaula.
Si de verdad nos espantamos al comprender nuestra servidumbre, hay una esperanza para la libertad interior; desde la desesperación se abre una puerta. Ya sabemos que el punto más oscuro de la noche es justo antes del amanecer. Hay que poner todos los medios para pasar de la ofuscación a la claridad, de la mente condicionada a la mente libre y clara. No necesitamos más adoctrinamientos, sino un trabajo interior que nos reporte el sabor de la libertad.
Ha que ir debilitando las insanas tendencias subyacentes y reorganizar toda nuestra psicología. No va a llegar ningún maestro iluminado que haga este trabajo por nosotros. En todas las tradiciones se habla del "segundo nacimiento", que consiste en nacer a una psicología mucho más libre, a una nueva forma de ser.
Calle Ramiro

More than 50 years has been Calle Ramiro teaching yoga. He began teaching at home and created an Academy of yoga correspondence for all Spain and Latin America. In January of l971 opened its Yoga Center Shadak, that have already passed more than half a million people. His 250 published works include more than fifty devoted to yoga and related disciplines. He has made Yoga the purpose and sense of his life, having traveled a hundred times to India, the homeland of yoga.

Watch the Calle Ramiro Facebook:
https://www.facebook.com/pages/Ramiro-ACalle/118531418198874
Did you like this article?
Subscribe to our RSS so you don't miss anything