The science and art of Yoga
Training course aimed at students and teachers from different schools or styles, wanting to deepen and enjoy in his personal practice, as well as acquire tools that allow you to generate positive changes in your life and your environment. With Tomás Zorzo (branch) from 15 to 21 August in Avila (El Corralón, Casavieja).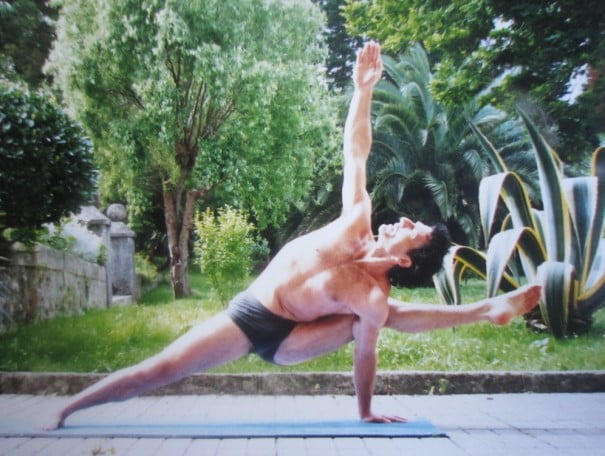 We will focus the teaching in a way holistic, experiential and personalised addressing, among others, the following topics:
Improvement of the asanas (Siksana Krama Yoga).
Understanding of the Vinyasa system.
Pranayama, dristis, bandhas and mudras.
Obstacles in practice.
Principles of Yogaterapia.
Chakras and levels of consciousness.
Study of the Yoga Sutras.
Meditation and yoga psychology.
Two daily yoga classes (Ashtanga and Integral), deep meditations, relaxation sessions, massage...
Tomas (branch), pioneering and unique certified teacher of Ashtanga Vinyasa Yoga in Spain, brings more than 30 years dedicated to the teaching and transmission of yoga. Deeply inspired by the teaching of Krishnamacharya, he studied with professors of international renown such as Pattabhi Jois, Iyengar, Desikachar, A.G. Mohan, Swami Visnhudevananda, Ambu (Aurobindo Ashram). Tomás is also formed in Psychology (Gestalt) humanist, the tradition of Osho and various body therapies (bioenergy, massage and breathing).
Place: The Corralón (Casavieja, Sierra de Gredos, Ávila) - http://www.elcorralon.com/
100 km from Madrid. In a wonderful landscape between meadows, forests and springs, with a wide view over the Valley of Tietar. The environment and facilities of the Corralon allow variety of activities in contact with nature: hiking, bike rides and baths in the pool or pools in the surrounding area.
Price (discounted!) until July 15:
€630 shared room
€730 double rooms and cabins
Prices increase €40 from July 16 and until the day of the course.
Information and registration:
Mara: + 34 618 836 218 T - info@essentiabienestar.com
Did you like this article?
Subscribe to our RSS so you don't miss anything