Books / the Yoga as a system philosophical. The Yogasutras
This thesis PhD is based on its text base, the Yogasutras Patajali and sample conclusions relating to Yoga with the philosophy of the Western mind. It was worth the extraordinary doctorate prize. It is written by Emilio García Buendía and edited by school and may editors. Price: €18.18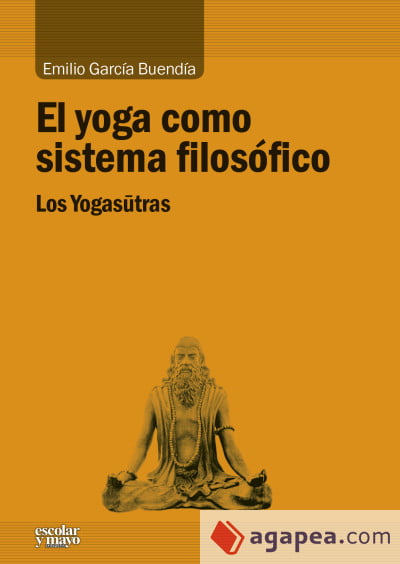 The edition of the Yogasutras that here is us offers is absolutely pioneer in Castilian, by go and splitting of them sources original more ancient, them manuscripts, by study and compare the different versions printed of this treated, by offer the text Sanskrit, by not have you fear to translate each word of each aphorism without Castle is as is makes so many times in the incommensurability of them cultures for invent them meanings that more you please to the interpreter.
But the work of this author is still over there. It rigor philological that sustains the work, to which is combines the perspective philosophical, allows show that those Yogastras are quite more than a curious exoticism East and that, indeed, constitute a full system of philosophy in which is is of give response to them large questions that beset to the man.
The author
Emilio Garcia Buendia ES specialist in Indian culture, philosophy and Professor in the Faculty of philosophy at the Complutense University of Madrid. In addition to graduate in law and philosophy, Emilio graduated in studies by the Institute of Sciences of the religions of the University Complutense of Madrid; has been researcher at the Faculty of Oriental Studies of the University of Oxford.
Did you like this article?
Subscribe to our RSS so you don't miss anything