Plans for the bridge
This bridge of the Immaculate present a range of withdrawals and stays for deepening the practice of yoga and meditation, among other activities, and also for change of scenery and oxygenate your body/mind. Here all the information and contacts. You sure you're still in time to sign up!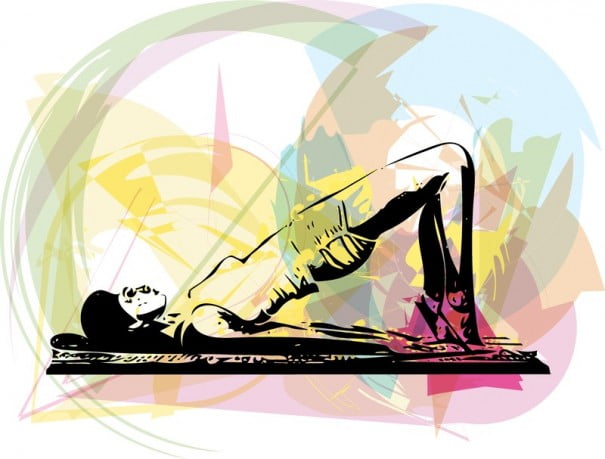 Friday, December 4
Meditation, Yoga Nidra and journey of sound
They are the normal sessions of Mental Yoga or meditation in Aushadhi School of Yoga but there will be something special (Special):
The session will be led by Eva Espeita left (Swamini Radhananda Saraswati) Víctor García Cruz.
It will be a special Nidra Yoga (yoga of sleep, deep relaxation of 45 minutes) more theory or satsang.
Inoue Sou will perform a journey of sound for all you and you. And we translate it.
If you want to assist students who are not targeted in those classes, you would have to come with your own material if there were enough (and in general this time we ask it you all just in case). Lying is fit really many if we adapt, so do not hesitate to come. The material for Nidra is a mat, a blanket to put under it to deaden, a cushion and a blanket to cover.
Opening hours: from 11.00 to 18.30
Price: loose class costs €12 and remember that you must attend before the time, if it can be with fifteen minutes to place the class if there were many students.
Where: Aushadhi Yoga school. c / delicias, 47-51 (fare). Madrid
More information: http://www.aushadhiyoga.com/
Retirement ' fun, life is a game '
From 4 to 6 December. Removal ' fun, life is a game ' will take you to open yourself to the world of your nin @ inside. You will connect with your emotions and leave your fears behind. Play and see that everything is easier when you wake up to your magical world. You will feel the freedom to be who you are. Improving your inner world, you improve the relationship with your outside world. A time for enjoyment, a space for creativity and imagination... All through the body, movement, music...
It organizes: Inyou smiles to your heart
It teaches: Laetitia Goffard, therapist and yoga teacher
Price: €165. It includes accommodation with full Board
Where: Sakura Vera, Villanueva de la Vera (Cáceres)
To book: psfyoga@yahoo.com
Retreat meditation, Chi kung and Feng shui
From 4 to 8 December. Feng Shui, your link to the universe. "It flows with the energy of the seasons and accommodates your spaces according to spatial directions." Intensive workshop in which you'll find keys and strategies to get maximum power, using your home or workplace. You will learn the principles of Feng Shui and the basis for harmonizing your personal spaces. We will also provide procedures for the perception of basic Kinesiology exercises using spaces, to facilitate the location of imbalances and geopatias, and will review the plans of the houses of the articipantes, as examples of the possible harmonization.
It is recommended to bring the level of your home to experience during the workshop.
The Lake of the seven stars is a retreat centre and spiritual practices located in full nature, in the Valle de Lecrín (Granada) half way between Granada and the Costa Tropical, at the foot of Sierra Nevada and Alpujarra. It is 20 minutes from the beaches and coves of the coast of southern Spain. It has a privileged location, since it is in a small preview of Earth over the Béznar reservoir, which provides a view over the Lake to more than 180 degrees.
They offer:
Roberto Álvarez Domínguez: Introduction to Feng Shui. Therapist manual, physical, environmental, and transpersonal. Consultant and trainer of Feng Shui. Professor of Shiatsu of the European School of Shiatsu. Founder and Director of Masvital (Granada).
Fernando Liuzzi (Vasudeva): Chi Kung and meditation. National teacher of Tai Chi Chuan, Chi Kung and Kung Fu (5· Dan). Yoga and meditation instructor. Traditional Chinese medicine (Shiatsu, acupuncture) therapist. Director of the retreat and the International Association of Yoga and Taoism "Seven star Lake", as well as the Wudang School of Granada.
Price: €280 (fullboard)
Contact: 600 70 70 64 t - 657 58 37 24 - 958 54 03 93 / wudangshangranada@yahoo.es
Where: Lake of the seven stars, a spiritual retreat center. Valle de Lecrin, Granada
More information: http://www.lagodelas7estrellas.blogspot.com.es/
Ayurveda consultation
Consult Dr. Kiran Valsa, medical ayurveda in India, specializing in Nadi Pareeksha. The query consists of:
Nadi Pareeksha: (diagnosis through pulse) is an ancient technique of Ayurvedic diagnosis through pulse. With her physical and mental illnesses, as well as the imbalances can be diagnosed accurately. Nadi Pareeksha also allows you to identify diseases before they appear.
Assessment of the State of health: vision on how to optimize your health, in accordance with the elements that predominate in your body. Personalized and individual prognosis detailed and precise.
Personalized diet.
Treatment
It organizes: The art of living Foundation
Contact: 649 06 95 96 t / elartedevivirmadrid@gmail.com
Where: C / Mejía Lequerica 12, 4th ext. DCHA., Madrid
More information: http://www.artofliving.org/es-en
Saturday, December 5
Workshop singing of Mantras + concert music of India and Sufi
We will begin with a joint practice of Vedic chant and mantras in charge of Violet Arribas, specialty learned in India from her teacher Sadvi Aba Saraswati, where we introduce your a meditative state in the beauty of the song to capelof those mistico-sagrados phonemes.
Ido Segal It will offer a concert based on the India, sufi music and percussion music. It is one of the few musicians outside India, which dominates, the Hansa Veena, 19-string instrument that is played horizontally. It has as teachers to Dr J.N Goswami, to and his teacher Ustad Shujaat Hussain. In addition to Hansa Veena, also we can listen to him playing the violin to the Moorish, Turkish style and percussion playing the tambourine of framework or the Darbuka among other percussion instruments.
Opening hours: from 19.30 to 22.00 h

Price: €15
Where: Yoga Center Padmasana, c / sea of Oman, 34 28033 Madrid
Reservations: T 913822733 / info@padmasanacenter.com.
More information: www.padmasanacenter.com
Ashtanga Yoga Retreat
From 5 to 8 December. We closed a year filled with success and joy with a purifying practice mentally and physically. Like us both back in Sammati, this special place for many of our Ashtanguitos friends, we invite you again at the fourth retreat here, to enjoy a few days together, practicing with dedication, eating healthy and rich and sharing power and experiences. We dedicate these 4 days of retreat to the practice of Ashtanga Yoga, in the true tradition of the masters Sri T Krishnamacharya and Sri K Pattabhi Jois. Practices are open to all levels, all you'll need is the desire to learn.
Price: €335 (€295 for the ashtanguitos). The food is vegan, and organic seasonal produce
Reservations: 667 815 377 T
Where: Pilar de la Horadada, Alicante
More information: www.yogavlc.com/lyc-event/1940/
Advancing with the vocals and meditative concert
A journey of sound through the voice and motion.We are going to get into the adventure of being ourselves to overcoming boundaries and barriers, aided by our own voice and supported by the Group of participants.
It's simple practices where can gradually take big steps in our empowerment.A long experience endorses and guarantees results.
Meditative concert is una excellent opportunity to enjoy our silence after the summer and be guided by the sounds of the Tibetan bowls and other instruments, which together with the voice, we can approach even more to these interior spaces where we can expand our consciousness and shared from our present with the other participants.
Opening hours: from 17.00 to 21.30
Contribution: €15 workshop and concert €5 (you can attend the activities separately)
It teaches: José Manuel Sáez, creator of "your voice your healing", "Well-being through the voice", meditative concerts
Where: Anandamaya yoga. c / Alcalá 68. Madrid
More information: http://www.retiroanandamaya.com
Hindu Stretching course
The Stretching Hindu is one of the oldest massage techniques that are known and is closely linked to yoga, because it follows a sequence of asanas linked that provide a global massage whole body and they act in addition to other deeper levels.
The Stretching Hindu makes postural work and stretch, that is so slow, smooth and rhythmic breathing, a tool that facilitates alignment, posture harmony, the Elimination of tensions and consciousness, allowing you to achieve a balance and deep relaxation. For anyone interested in learning this technique and, mainly, to practitioners and Yoga teachers.
It teaches: Raul Torres
It organizes: LUMIERE Zen Garden
Price: €325
Contact: info@lumierezengarden.com / T 696 375-409-647 300 126.
Where: LUMIERE Zen Garden. c / Isla Graciosa n. 14011 - Cordoba
More information: http://www.antonigrau.cat/Programa_Residencial_2015.pdf
Sunday 6 December
Meditation walking for the climate summit
On the occasion of the climate summit and the armed conflicts in the world, we invite you to a meditation walk for peace and for the Earth. The meditation will be from 11. It will end up the road with a sitting meditation and a share. Perhaps you want to carry a handkerchief or mat to sit.
We quote an extract from the letter of Thay Phap Dung, the Buddhist community of Plum Village)http://plumvillage.org/news/call-to-action-peoples-climate-prayer) that has inspired this meditation:
"In support of the Summit of the climate of Paris (COP21) and in solidarity with the Buddhist group on global climate change ()"http://gbccc.org/), the sangha One Earth - a Earth)http://www.oneearthsangha.org/), the sangha Plum Village Earth Holder)http://earthholdinghereandnow.org) and spiritual communities around the world, we invite you to participate in this meditation on the land and in peace.
When we meditate and walk together with full consciousness, we extend the power of our awareness, concentration and compassion. This powerful energy of collective awareness will be felt around the world. It has the power to restore the balance of the land and restore harmony, since we are not nothing more than the own mother earth. Our actions will lead to a deep collective vision, to a collective awakening and a collective change.
We don't know what will be the outcome of the Summit. But we determine our future by the way in which we live the present moment and the way in which we live every moment of every day. Our conscience and compassion, our love for the land will extend far beyond the Summit of this month."
Where:Meeting at the sources of the Palau de la Música in the old bed of the River Turia, Valencia
Coordination: Sangha Interser Valencia
More information: www.interser-valencia.org
Spirit Bird concert
Spirit Bird just start your project in common, although each of its two members carries half life dedicated to music in different formations that have traveled half the world. Subtle and profound is the message that this duo shares in his concerts and that created a great impact among the public during the opening of the emotional concert in the Basilica del Pi in Barcelona on October 24. On this occasion presented his newly created album Let Silence Speak, in Zaragoza and Barcelona.
This disc is a first approach to the idea of understanding music as a resource of silence, and not silence as a musical resource. Music can also be seen as a channel that has the silence to become more audible and present. Spririt Bird wants to emphasize the healing trail that lets the music.
Components:
—Sylvan James (Vancouver, Canada-1971). Baroque violin, voice, Harmonic singing, glass. He has dedicated his life to music, playing the violin all over the world. As a soloist, Duo or as accompanist of groups such as Ayre Spanish or the Bach Consort Wein. He plays regularly in concert halls such as the Palau de la Música, the Wiener Musikverein or Les Champs Elysees in Paris. It also has a Duet with Luis Paniagua lirista and the title of Professor of Yoga of the India Center Peeth.
—David Sitges-Sarda (Barcelona-1979). Spanish guitar, voice, Harmonic singing, percussion (udu), Tibetan Bowl. His main instrument is the drums, and also plays the guitar, piano, percussion and sings. Therefore, multi-instrumentalist is considered. It has formed part of various projects, such as Residual Gurus musician-theater company, which has been all over the world, the Group MuOM harmonic singing, and Luis Paniagua Quartet, among others. Also composed music for films, video dances and documentaries.
It organizes: Prana Ananda.
Advance sales and information: batec.conciertos@gmail.com - 629 144 297 T Susana Precio: €10 advance / / €15 at the door 1 hour prior to the concert
Video promotion: https://www.youtube.com/watch?v=2DSil6cA62c
Where: Church Sant Pau del camp: c / Sant Pau, 101. Barcelona
More information: https://www.facebook.com/events/915651611847485/

Did you like this article?
Subscribe to our RSS so you don't miss anything