Libro/ El viaje del héroe, de Alexis Racionero Ragué
Un libro que reúne mitología, cine y psicología profunda. Ameno, asequible, ilustrado, incluye ejercicios y meditaciones guiadas por el autor.
The Hero's Journey
es un camino de sabiduría, una senda para conectar con el propósito que guía nuestras vidas, una llamada a la aventura que todos llevamos dentro. Edita: Kairós. PVP: 18€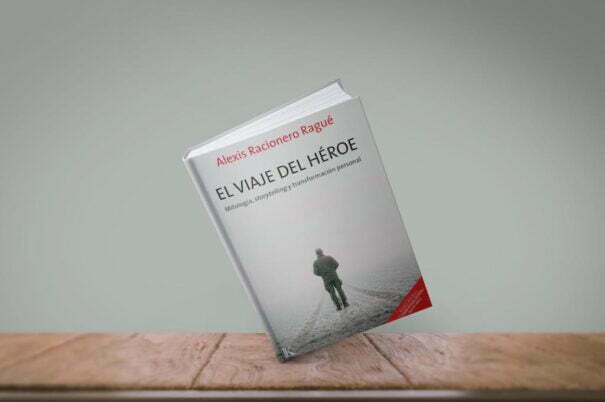 Los héroes de los antiguos mitos de las diferentes culturas ya recorrieron el camino; su itinerario es conocido, solo hay que seguir su huella. Tras sus gestas, aventuras y descubrimientos, surge tanto aquello que hace avanzar las civilizaciones como lo que conduce a la conquista de uno mismo.
The author explains to us the hero's initial cycle exposed by Joseph Campbell y nos muestra su desarrollo en libros y películas contemporáneos. Star Wars, Harry Potter, Siddhartha Or Thelma and Louise serve as a pretext for exposing the self-learning mechanisms proposed by the storytelling, la filmoterapia o la psicología humanista.
En el camino, se transitan viajes de liberación, rebelión, iniciáticos o espirituales, para que los lectores descubran con cuál de ellos se identifican más. En las páginas finales, se ofrece una guía práctica de cómo integrar el viaje del héroe en nuestra vida cotidiana.
Este libro es una invitación a despertar a nuestro héroe personal para acercarnos a los anhelos y propósitos que pueden hacernos felices. No hay que tener miedo a la llamada a la aventura, solo se necesita la voluntad de cruzar el umbral.
The author
Alexis Racionero Ragué empezó con el viaje del héroe como profesor de narrativa universal y cine en la Escac. Es el creador de Wakenpath, el método con el que imparte talleres y conferencias sobre el viaje del héroe. Es doctor en Historia del Arte y licenciado en Geografía e Historia. Especialista en cine, contracultura y literatura de viajes, terapeuta gestalt y maestro de yoga, es autor de libros como The craving to wander And Darshan.