Ashtanga Yoga World Virtual Congress
We are all invited to participate for free in the Ashtanga Yoga World Congress, where we will learn to deepen our practice, connect with our essence and awaken intuition. More than 30 teachers will be sharing their experience and knowledge. Don't forget: September 14-18, 2020! Reports Antonela Dada.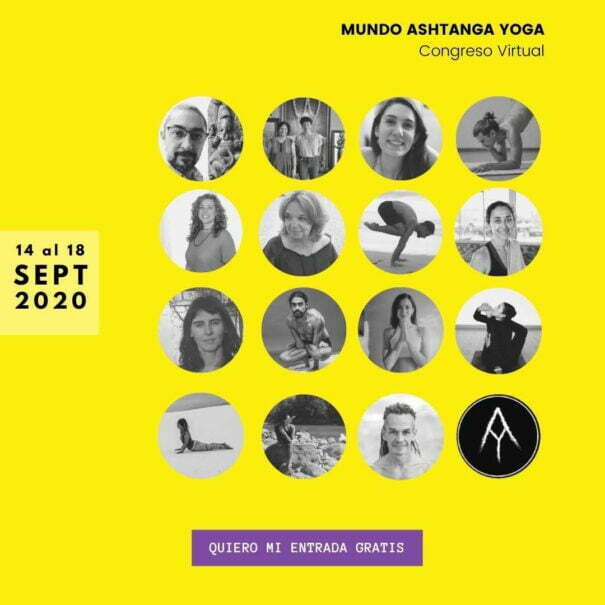 More than 30 teachers with experience in yoga, food and philosophy, from 14 Hispanic countries. They all started from scratch and today enjoy the benefits of an ever-changing life through the yoga tool and, in particular, ashtanga yoga.
Among the speakers you will find the presence of Jose Carballal, Julia Zatta, Alejandro Chiarella, Loreto Cortés, Susi Mas, Elizabeth Muñoz, Dr. Sol Giliberto, Adrián Muñoz, Olivia Cattedra, Cosmin Iancu, Tábata Trejo, Mariela Cruz, Patricia Aballay, Marteen Zárate, José Vélez, Ian Pescod... And many more!
There's more than 30 free conferences Where...
–We will learn philosophy to apply it in our practice and in everyday life.
–We will know the experiences and secrets of the yoga studios of the world.
–We will discover the motivations to develop our personal practice.
–We will learn about the plasticity of this discipline for the different moments of life.
–We will experience how breathing helps to be in the present moment and control our thoughts.
And the most important thing is that they will guide us step by step to achieve it!
To sign up you have to ask for your Free Entry to the Virtual Congress by registering https://mundoashtangayoga.com/