Yoga en casa 1: Agenda de yoga en la red
YogaenRed sigue acompañándote muy de cerca en esta crisis del #coronavirus. Aunque la
Agenda
de actividades ha quedado obviamente en suspenso (cancelados todos los eventos de marzo y seguramente los de abril), te vamos informando sobre propuestas que nos van llegando en internet, redes sociales y audiovisuales.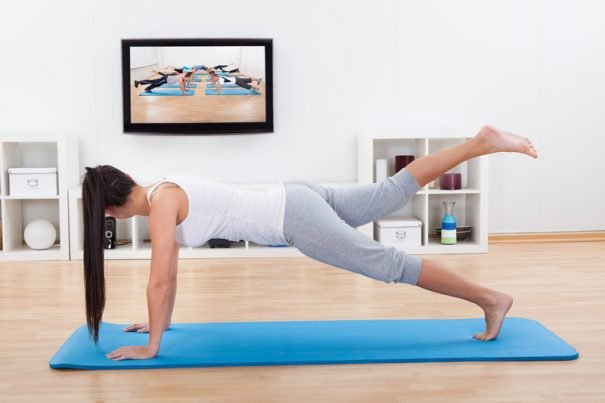 Nota: Las propuestas están por orden de llegada a nuestra redacción. Por favor, en las convocatorias online contacta con los organizadores para confirmar días y horarios, ya que estamos en un entorno en continuo cambio.
—Silencio Interior, Escuela de Silencio. Curso gratuito de Meditación online
Impartido por el profesor Emilio J. Gómez. Apúntate en este whatsapp: 616 66 09 29. ¡Ya está en marcha el primer grupo!
—Victor Miguel. Clases de técnicas respiratorias y Pranayamas
IG @victor_viajes_india_virat_tour ofrecerá clases de técnicas respiratorias y Pranayamas en Instagram (vídeo en directo) desde las 21.00 h.
—Silvia Jaén. Clases en Instagram
IG @silviajaenyoga compartirá clases en Instagram los lunes a las 11.00 y los viernes a las 11:15
— School of Yoga of tables. Clases online en directo
Lunes a jueves de 19.30 a 21.00 y Encuentros Especiales de Meditación los lunes (horario por confirmar, según demanda) y miércoles (10:00) . Lo harán a través de la Aplicación Zoom. Preguntar en el T 606 56 87 72.
—Mysore House Madrid. Actividades online en:
IG @mysorehousemadrid está ofreciendo en Instagram actividades online desde hace días.
—The International School of Yoga she's a pioneer in online yoga classes y ofrece decenas de sesiones de diferentes estilos y profesores.
Inscríbete para probar algunas de estas clases en abierto: https://www.escueladeyoga.com/clases-yoga-online/
—YogaenRed YouTube channel. Explore all the classes and content available on YouTube
—Meditación dirigida por Ramiro Calle: https://www.youtube.com/watch?v=eb9iNxpy3I4&feature=youtu.be
—Yoga Art (Eva Klimberg) IG @eva.klimberg.yoga.art.studio . Clases online abiertas para todos: https://www.youtube.com/user/yogaartstudio
martes 19,30h con David García: asanas, pranayama y meditación

jueves 10h con Eva Klimberg: asanas, pranayama, meditación y mantras (kirtan)

sábados 10, 30h con Eva Klimberg: asanas, pranayama, meditación y mantras (kirtan)
—YogaNet, con Ximena Escobar. Clase de Yin Yoga online en YouTube: Here
–José Manuel Vázquez, Yoga Orgánico. Clases en su Canal Youtube: Enraizamientos de la cintura escapular, Repaso del Saludo al Sol, Flexibilidad articular, Meditación Sthira y Sikha, Meditación Silencio, Audios guiados de Meditación nocturna, de respiración largo, de respiración medio y corto, Ocho secuencias completas de Surya Namaskar…
s–Yoga online gratis, con Pablo Rego. Cada día a las 14hs de Argentina – 18hs de Madrid, 11hs México DF, 10hs Los Ángeles- transmite live una clase de una hora que permanece disponible hasta el mediodía del día siguiente.
Through the Youtube Channel portal of Yoga Without Borders www.youtube.com/yogasinfronteras o buscando en Youtube "Yoga sin Fronteras en Vivo" al momento de estar la transmisión en el aire.
—Secuencia de Yin Yoga con Tania Suárez. https://m.facebook.com/story.php?story_fbid=114292470189521&id=104051524546949
–Danilo Hernández/ Bindu. Practices for the quarantine period
Three recordings of the Inner silence (Antar Mouna) and two recordings of the practice of Yoga Nidra. Se irán añadiendo más.
—Yoga Mostoles Om Ganesha. Pilates y Yoga. T 666 76 35 06
En Facebook: El martes y jueves a las 20:00 Pilates. Lunes y miércoles a las 20:00 Yoga

En Youtube: Meditación de Sanación, de lunes a viernes 8:30 y 19 h. Clases: Yoga. Martes y jueves 20 h. / Martes 10 h Kundalini. / Sábado 9:30 Meditación y 10:00 Yoga con Janaki.
—Yoga with Blanca. From your live video networks
–Yogin Zen @yoginzen. Vídeos de clases de hatha yoga, pranayamas, relajación y meditación y charlas sobre Mindfulness y desarrollo personal en Yotube https://www.youtube.com/channel/UCV4WoCPLKcFAkf2GTUK4ewg y podcast de meditaciones, pranayamas y relajación en la web https://yoginzen.com/category/podcast/
(Si quieres compartir tus propuestas, prácticas, ideas y reflexiones sobre el yoga y la meditación en relación con estas circunstancias que estamos viviendo escríbenos a: info@yogaenred.com)

info@yogaenred.com

Twitter: @yogaenred

Instagram: @yogaenred