Ideas to enjoy the weekend
¿Ya tienes planes o todavía estás dudando qué hacer este fin de semana? Seguir profundizando en tu práctica espiritual es una buena idea. Te proponemos actividades para encauzar bien tu energía y elevar tu ánimo. ¡No te las puedes perder!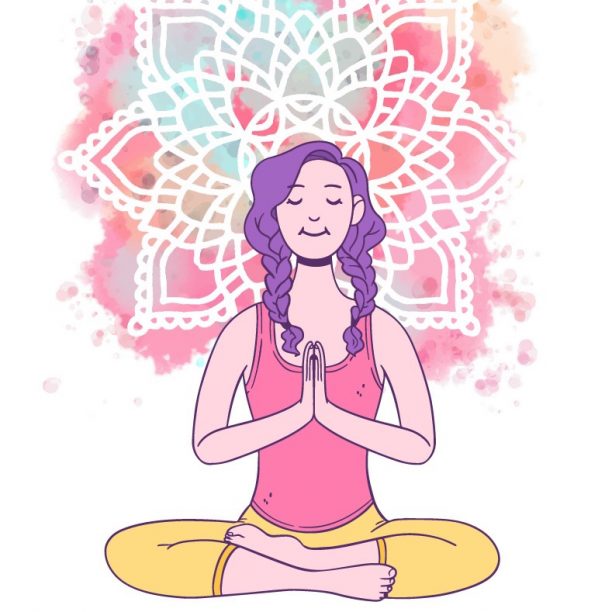 Friday 21 of February
Yoga en Familia en Almería
Os ofrecemos esta serie de talleres de Yoga en Familia en Yoga Muladhara. Nos daremos cita un viernes al mes, de 18:30 a 19:30h, para disfrutar con los que más queremos.
Where: Centro de Yoga Muladhara, Avda. Cabo de Gata, 275, 04007, Almería
More information: http://yogamuladhara.com/yoga-en-familia-2/
Children's Yoga Training in Barcelona
¿Quieres aprender a crear y dirigir, tus propias clases y talleres, de yoga para niñ@s, adolescentes y yoga en familia. Este curso intensivo está dirigido para ti, si eres amante del yoga y estás o quieres estar en contacto con niñ@s, adolescentes y/o familias. La Formación Intensiva Yoga Kids & family es un curso completo que incluye:
-Un manual completo, con ejercicios y clases hechas.

-Diploma de formación

-Y acceso ilimitado a nuestra comunidad de apoyo para monitores Yoga Kids & Family.
Where: Napati Yoga & Chikung, C/ de Sant Agustí, 3, (barrio de Gràcia) Barcelona
Contact: T 630 709 070
More information: https://yogakidsandfamily.es/
Saturday, February 22
Baño de Gong en Madrid
Let yourself be enveloped by the deep vibrations of the Gongs. A Gong Bath is a unique experience, requiring no special concentration. Closing your eyes and laying on a mat will be enough for vibration to penetrate every cell of your being.
Where: Yoga Shala. C/ Manuel Aleixandre 7. Madrid
Contact: gong@gongsamadhi.com | T 627 222 778
More information: https://gongsamadhi.es/
Taller de Yoga para todos
Hablaremos sobre qué es el yoga realmente, filosofía y conceptos fundamentales. Practicaremos pranayamas, asanas, relajación y una introducción a la meditación. Todo ello en un ambiente distendido, ameno y acogedor.
Una cita ideal si es tu primer contacto con el Yoga o llevas poco tiempo practicando. Pero también es una buena ocasión para profundizar si llevas un tiempo con contacto con el Yoga.
Where: C/ Moratines, 23, esq. C/ Laurel. Madrid
Contact: 91 143 53 99
More information: https://www.vitaminazen.es/
Sunday, February 23
Taller de "Tu Luna Infinita"
Enfocado en nosotras las mujeres. Trata sobre los centros lunares, ciclo de la Mujer enseñado por Yogi Bhajan dentro de las técnicas del Kundalini Yoga. La antigua sabiduría yóguica enseña que una Mujer tiene 11 Centros Lunares, que están localizados en diferentes partes del cuerpo y relacionados con cualidades y emociones específicas. Descubre tus Centros Lunares y entiende tus fluctuaciones físicas y emocionales para poder fluir con ellas.
Where: Kundalini Yoga Almería. Calle Juan Valverde Dominguez 2, bajo CP 04006, Almería
Contacto & Reservas: T 662 922 280 (Vikram Akal Singh)
More information: http://tulunainfinita.com/
Apertura de la Escuela Prana&Yoga con concierto de Sitar de Juan Carlos Oyola
Mayte Aguado (Maheshwari), directora y fundadora de la Escuela Prana Yoga, tiene el gusto de invitarnos a la apertura de la escuela.
Contaremos como invitado de honor de Madan Singh Bhandari, que acudirá en representación de la Embajada de India en España. El acto inaugural contará con un concierto de Sitar de Juan Carlos Oyola, interpretando ragas de India, (Alap, Jod, Jhala), que es la parte más meditativa y profunda.
Más tarde tomaremos un té y café con deliciosos dulces en el hotel AC de Guadalajara.
Opening hours: 17 horas
Where: Escuela Yoga Prana&Yoga, c/ Padre Tabernero, 6 de Guadalajara
Contact: T + 34 659 461 152 / info@pranayoga.es