Viaja a lugares increíbles mientras practicas yoga y mejoras tu bienestar
¿Quieres hacer un viaje en grupo con tus alumnos o un grupo de amigos y no tienes tiempo de organizarlo ni te puedes permitir correr riesgos? Te ofrecemos organizar tus viajes en grupo a medida con toda la seguridad y garantías que te ofrece una agencia de viajes especializada en Bienestar.
Escribe Eva Fernández.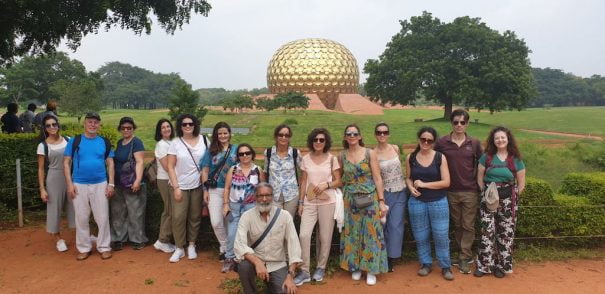 Soy Eva Fernández, directora de Ananda Holidays, una Agencia de Viajes especializada en vender experiencias. Somos apasionados del Yoga, and Viajes Experienciales, that's why since I finished my tourism degree I knew I wanted to create trips that are unique experiences for get to know the world And at the same time get to know yourself un poquito mejor.
Si tus clientes y alumnos te piden un viaje diferente, pero no quieres tener que buscar y organizar experiencias de este tipo, porque no tienes mucho tiempo para organizarlo ni quieres correr riesgos innecesarios o porque prefieres centrarte en hacer bien tu trabajo, ¡podemos organizar el viaje de tu vida! Somos Ananda Holidays, una agencia de viajes especializada en experiencias con Bienestar y Yoga.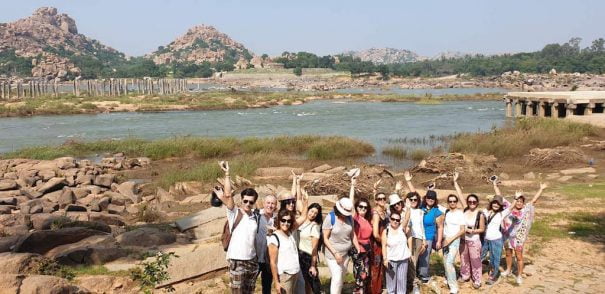 Estamos en Vigo pero trabajamos para toda España y otros países en Europa y América Latina.
Tenemos una propuesta muy especial para ti y que ha funcionado muy bien con otros centros y profesores de yoga:
¿Te imaginas hacer el viaje de tus sueños en cualquier parte del mundo, relajarte en la cuna del yoga, visitar templos milenarios o relajaros en una playa…?
Puedes hacerlo, tanto si eres profesor de Yoga como alumno, si tienes un grupo mínimo de personas que quieran viajar contigo.
Tú serás parte esencial de ese viaje. ¿Te imaginas ya en una clase de Yoga en la India y disfrutando del Taj Mahal? ¿disfrutando de una relajación en Tailandia, Marruecos, Grecia o cualquier otro lugar del mundo? Podemos combinar tu viaje ideal con las experiencias de Yoga & Bienestar qué más te apetezcan.
Si eres profesor de Yoga o un profesional del mundo del Wellness, ese vínculo que crearás con tus alumnos y las experiencias vividas te servirán para fidelizarlos.
Y si eres alumno o simplemente te apetece hacer un viaje en grupo con tus amigos o familiares, disfrutaréis del viaje de tu vida en compañía de gente como tú, conociendo lugares maravillosos al mismo tiempo que te conoces mejor a tí mismo y desconectas de la rutina por unos días, eliminando el stress y volviendo renovado.
Si quieres puedes ponerte en contacto directamente conmigo y estaré encantada de contarte todos los detalles.
¡Nos vemos en el próximo viaje!
More information:

Eva Fernández Bello. Founder and travel planner

info@anandaholidays.com | www.anandaholidays.com | (+34) 697 420 452