The documentary 'Sadhaka, the Path of Yoga', in free access
El director y productor Nicolas Gauthier, muy generosamente ha colgado en Youtube su magnífico y aclamado documental

Sadhaka, the path of yoga, so you can see yourself at no cost. We recommend your viewing with the utmost enthusiasm.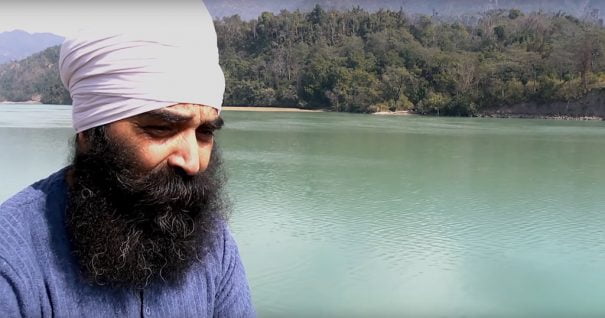 Nicolas has made an unpayable journey to the sources of yoga, and has managed to make a documentary of great artistic and human quality.
This documentary aims to deal with true yoga, its purposes and its effects through figures recognized as Calle Ramiro Spain, or Surinder Sing, Swami Veda Bharati, among others, in India. He runs it. Nicolas Gauthier.
The documentary exposes the basic doubts and questions that the narrator has about a millennial practice and deeper questions regarding the mystical-esoteric pretensions of that tradition. Thus, a dialogue is established between the narrator's reflections and the responses of the different protagonists.
Nicolas Gauthier said of his claims when directing this film: "To deal with the question of true yoga or genuine yoga, we need to define at the same time what is and what is not yoga. We must be just and lucid about all the forms of practices that exist today, and it would be a lack of sincerity towards the public to suggest efficiency, cultural and anthropological validity in all these ways."
"The narrator, without being a yoga specialist, has no prejudices. He just has to guide his wisdom and his intuition. In addition, the protagonists, known for continuing to spread the traditional way of yoga, have been chosen for not having a stereotypical language on the subject. Everything is not worth it, and the prospects of an exponential business in a society scarce of spirituality and well-being, motivates many fallacies, by selling an 'exotic' activity. Many denatured pseudoyogas or 'yogas' have emerged that have nothing to do with the real hatha-yoga and which have become a neurotic cult of the body and the ego. That is why it is necessary, more than ever, to clarify the issue."
The documentary
Genre: documentary
Director: Nicolas Gauthier
Production: Nicolas Gauthier & Louis road
Music: Luis road
ramiro A. Calle , Surinder Singh, Swami Prachant Bharati, Swami Rada Bharati, Alvaro Enterría, Dr. Prabhu G.
Nationality and year of production: Spain/India, 2015
Duration: 89′