Difundimos tu Curso de Formación 2019-2020, ¡infórmate!
¿Organizas una Formación de profesores de yoga? ¿Has diseñado un Curso de Especialización para practicantes? Hay muchos estudiantes y amantes del yoga interesados en formarse y profundizar, pero no pueden apuntarse a un curso si no saben que existe. Pues de eso nos ocupamos en YogaenRed: difundir la oferta de Cursos de Formación en yoga y de Especialización. ¡Reserva tu campaña!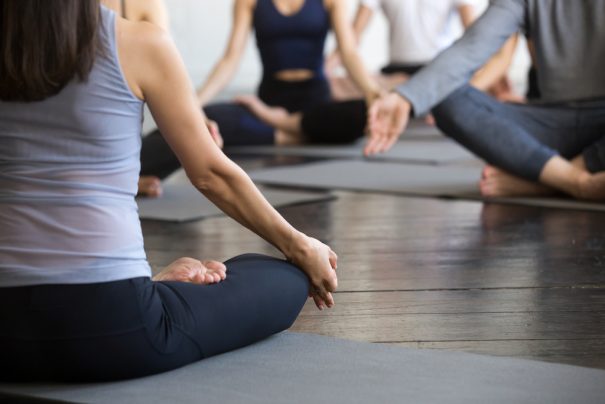 Septiembre, octubre y noviembre son meses de comienzo de la mayoría de los cursos de formación de profesores de yoga y especializaciones. En YogaenRed tenemos mucha experiencia en difundir y promover estos cursos. Por una inversión pequeña puedes obtener un retorno clarísimo en número de personas matriculadas.
¿Qué ofrecemos?
Nothing less than llegar directamente a las personas que pueden estar más interesadas en tu formación, por varías vías:
Publicidad en banner en portada.

Your training announced on the cover of YogaenRed

y visible 24 horas al día desde cualquier dispositivo por los más de 2.000 usuarios al día que visitan YogaenRed.

Patrocinio de uno de nuestros boletines.

Los reciben 10.000 correos de suscriptores potencialmente interesados, y tu formación puede estar encabezándolos con un banner o anuncio.

Publicación de artículo sobre tu curso,

explicándolo en profundidad y con fotografía, enviado a 10.000 correos de suscriptores.

Boletín exclusivo para tu formación,

enviado a la lista de nuestros suscriptores.

Publicidad en nuestras redes sociales:

Facebook, Instagram y Twitter.
Todas estas acciones hacen que tu información llegue por varios caminos exactamente al colectivo personas que podrían estar interesadas en ella.
¡Oferta en agosto!
We publish for free your course of training or expertise in our Guía de Cursos de Formación y Especializaciones 2019-2020 si nos escribes interesándote por nuestras modalidades de publicidad y tarifas a este correo: publicidad@yogaenred.com. Y, si nos facilitas el teléfono, te llamamos para informarte sin compromiso.