Join Carla Sánchez Friday 21 online class!
El próximo 21 de junio, Día Internacional del Yoga, puedes celebrarlo y celebrar el solsticio de verano con una clase de yoga en directo guiada por Carla Sánchez y retransmitida por Gaia para todo el mundo. Une tu poder transformador al de miles de personas que vibran y sienten como tú.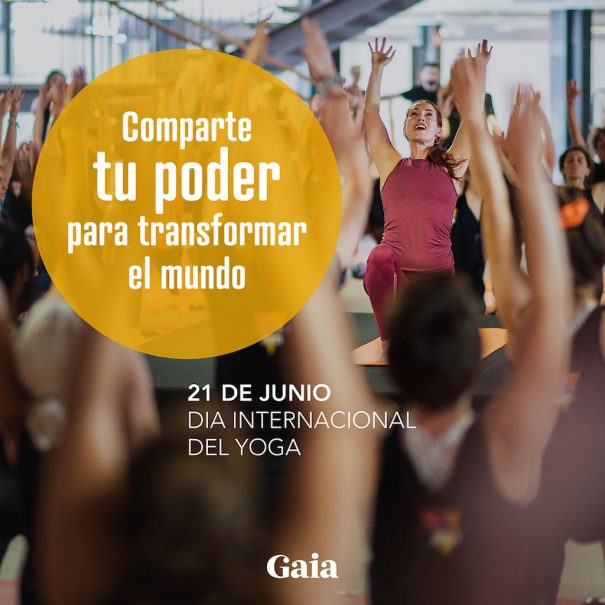 Únete a una clase de yoga online, en directo desde tu propia casa, gracias a la plataforma Gaia. Broadcast from the room The Gong of Madrid.
When: Viernes 21 de junio, de 20:30 h. a 22:00 h. (hora de España)
Solo tienes que accionar este enlace para poderte apuntar: https://www.gaia.com/es/lp/dia-internacional-yoga-2019
Carla Sanchez es actriz y yogini de vocación. Especializada en Hatha y Vinyasa Yoga, lleva más de diez años en formación continua e imparte esta disciplina enfocada actualmente a clases de Yoga online, eventos de gran asistencia, acciones de marca, talleres temáticos y retiros internacionales.