Join Carla Sánchez Friday 21 online class!
On June 21, International Yoga Day, you can celebrate and celebrate the summer solstice with a live yoga class guided by Carla Sánchez and broadcast by Gaia for everyone. It binds your transformative power to that of thousands of people who vibrate and feel like you.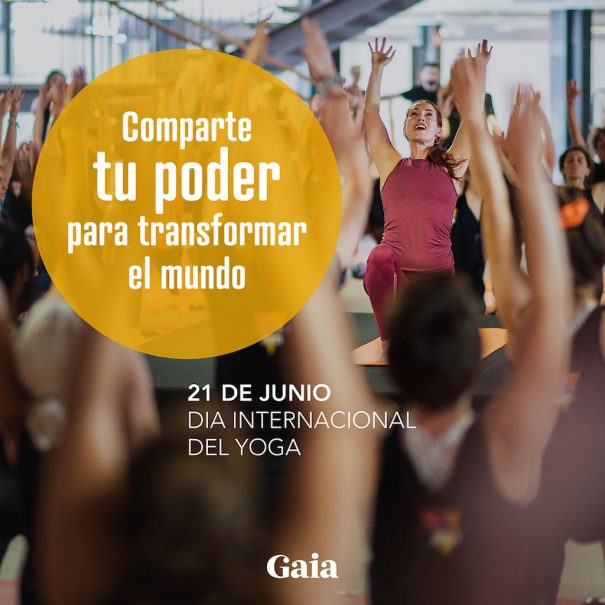 Join an online yoga class, live from your own home, thanks to the platform Gaia. Broadcast from the room The Gong of Madrid.
When: Friday, June 21, from 20:30 h. to 22:00 h. (Spanish time)
Just activate this link to be able to sign up: https://www.gaia.com/es/lp/dia-internacional-yoga-2019
Carla Sanchez she is an actress and yogini of vocation. Specializing in Hatha and Vinyasa Yoga, she has been in continuous training for more than ten years and teaches this discipline currently focused on online Yoga classes, highly attended events, brand actions, thematic workshops and international retreats.