Plans for a weekend well spent
We present you with beautiful proposals for the next weekend. You will be able to enjoy butt, if you will, of the practice of yoga in its varied forms. And in addition, many other Excellencies: music, meditation, yoga, mantras... You can already run to reserve your seats.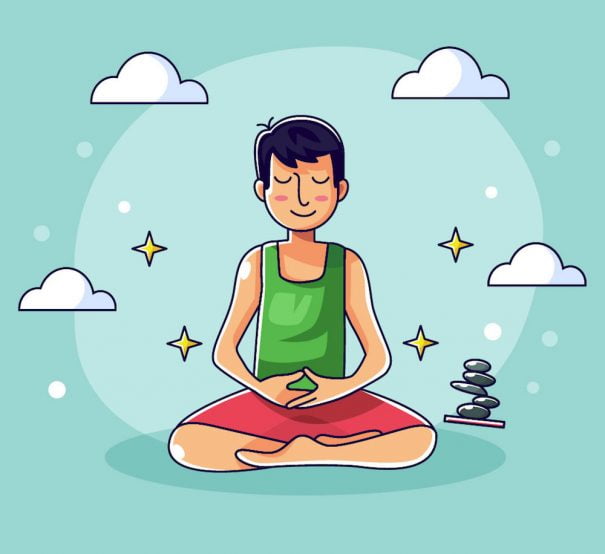 Friday 14 of June
Removal of Yoga and music in nature
14-16 June. You like to spend a weekend? Come and spend a different weekend with us. Without haste, in an environment surrounded by nature, with a friendly atmosphere, breathing consciously, practicing yoga, listening to the music of the sitar, of birds, inviting you to relax, to calm and stillness, eating healthy, opening the heart with singing, walking silently and fill you with energy. All the activities are related to Yoga, music, contact with nature and personal growth. All activities are optional but very desirable. Open a tod@s, with or without experience in yoga, tod@s are bienvenid@s.
Where: Fundació la Plana. Santa Maria d' Oló, Barcelona
More information: http://www.fundaciolaplana.org/
Bach flowers and transgenerational memory, family constellations workshop
14-16 June. Family constellations through our beliefs come to light, and may be released from that moment. Thanks to the understanding and release of old unconscious ties, love and respect can manifest itself. In combination with the testing of Bach flower making by Claudia Balázs in the timeline, is given the possibility of working events replicated in memory. While the constellations allow to reach a point of healing in which the person ordering past events, flowers work on a subtle level, harmonizing, and offering new emotional tools who will help them.
Opening hours: V from 17 h to 20 h, S from 10 h to 20 h and D 10 h to 14 h
Where: Mandala Center. Metro Tirso De Molina. Madrid
Contact: T 660980875 (shell) or 628949066 (Claudia) / conchamas@hotmail.com and claudiabalazs@yahoo.es
More information: https://www.facebook.com/events/236485437215683/
Removal of Yoga and meditation the joy of living
14-16 June. The essence of the practice of yoga is to help you to be conscious of your life. Health in yoga is the art of entering one's self and harmonizing the mind, emotions and the body in a stream of mindfulness. This retreat aims to start and deepening the practice of Yoga consolidating stability firm and relaxing techniques, so that participants can move consciously in his practice and adapt it to your personal needs.
During the weekend will deepen in techniques of pranayama (breathing techniques and expansion of our vital energy), mudras (gestures psychic), bandhas (locks energy), asana (postures), meditation techniques, also will study the basic principles of 8 branches of the yoga sutras of Patanjali, enjoy in wonderful surroundings near the Sea (weather permitting will do some practice on the beach), a delicious vegetarian meal of Thai massage, kirtan (music and mantras from) the heart) and much more!
Where: Space farm joy, passage the Mendozas, 57 Cartagena (Murcia)
Contact: Leticia Campos T 615 594007 or Jorge Santos T 696420176 / elalmadelyoga108@gmail.com
Price: €230 all included
More information: http://elalmadelyoga.blogspot.com/2019/04/retiro-yoga-y-meditacion-alegria-14-16.html
Happy weekend of yoga and meditation
14-16 June. Samsara School of Yoga moves the weekend to enjoy the start of the summer in nature. It will be a weekend of Yoga, dance and meditation where awaken joy and inner silence. We will connect with the body, the mind and the heart through energy demonstrations, dances, pranayama, hatha kriyas, yoga, mantras, meditations on the nature... And we will learn to integrate these tools to apply them in our day to day.
Where: Saranam. Garganta la Olla, Jaraíz de la Vera, Cáceres
Price: €210 (all inclusive)
They offer: Prema (Bethlehem) and Yojan Albertoni
Registration: 678 46 36 89 t / info@samsarayoga.es
More information: https://www.samsarayoga.es/?fbclid=IwAR2XYpTHs6cQZH0OIFYWcHS1qcm5laDiw0WxrTHDcafoVCNF_1SDv699BkU
Yoga Workshop with Ian Lewis
14-16 June. For the first time in Almeria, in the center of Yoga Muladhara. Workshop in English and Spanish.
Ian Lewis began his Yoga practice with Swami Ji Bramachari in 1965. She had the privilege of studying and learning from Yogi Ashokananda and Swami Rudra Dev. Justin Herold and Emil Wendel have guided him through the path of Yoga as teachers and friends.
For more than 50 years he has lived in India, studied in various schools and has learned a variety of styles. Iyengar Yoga in which deepened by more than 20 years with B. K. S. Iyengar and Prashant Rudra Dev stands out. A lifetime of experience in Hatha Yoga has made that Ian has developed a deep understanding of Pranayama, meditation and development of the practice of Asanas. And this knowledge share it all over the world.
Where: Yoga Center Muladhara. Almeria
More information: http://yogamuladhara.com/ian-lewis/
Saturday 15 of June
The spiritual heart meditation seminar
Metta in the Buddhist tradition, known as the Maitri in the tradition of yoga and compassion in Western psychology, meditation leads us to our last nature, the subject of knowledge. Through the witness consciousness, the observer of our thoughts, emotions and feelings, we are revealing the true nature of the heart such as what really is supreme. The practice is a body purification, reintegration and Transfiguration of being. It is an opportunity to transcend the limitations of individuality, healing wounds, us closer to true human nature. We return to connect with us and open us a healthier way to others.
Program: During the program we will progressively entering teaching mindfulness, metta and maitri. Meditation: Gentle Yoga practice + brief yoga nidra to open the heart. Meditation stepped to opening the heart
They offer: Pui Chindawech and Elizabeth Ward
-Pui Chindawech is meditadora for 27 years and instructor of Vipassana and Metta 10 years giving classes and retreats in Thailand and occasionally in Spain. He began the meditation in the tradition of Mahasi Sayadaw of Burma and is student of come. Oxfordbuhhavihara Dhammasami, Oxford, England.
It is also a student of Ajahn Amaro, Ajahn Pasanno and Ajahn Viradhammo. The Forest Sangha of Luang by Thailand Chah tradition 3.
-Isabel Ward is meditadora and yoga practitioner for 15 years. Yoga instructor for 11 years and meditation since 5 years ago started with yoga, studying and practicing yoga deep physical and mental yoga and after deepening with different teachers is recognized as alumna of Danilo Hernandez, Swami Digambarananda. For 5 years he is a practitioner of Vippasana and as a student of see the tradition of Mahasi Sayadow Dhammasami Metta and follows the teachings of Ajahn Chah and Ajahn Amaro of the Forest Sangha tradition. In the past two years, I am interested by the Mindfulness today still Professor downtown Mindfulness of the University of Massachusetts and Brown University-sanctioned.
Where: Centro de Yoga Patanjali. Av. de Menéndez Pelayo, 18 – 1º Dcha. Madrid, España
Opening hours: Sábado 15 de junio de 17.00 a 20.30 / Domingo 16 de junio de 10.30 a 14.00
Price: 1 día: 35€ / 2 días: 60€
More information: http://www.yogaanandamaya.com/seminario-de-meditacion-el-corazon-espiritual-15-jun/
Integral Yoga swing
The "intensive course of integral yoga with swing" is aimed at any person regarding yoga and related disciplines, seeking a first approach to the work with the swing. Throughout this intensive we will see how it is possible to use the swing as a support tool for the practice of integral yoga. We understand the swing as an excellent support directional, that is going to hold and attend the session of asanas, and during all the sadhana in general. We will begin working from land, deep, that we will allow inquire, open us to the experience of the suspension of the bodies and the effect of weightlessness.
Respetaremos en todo momento el ritmo de conexión tierra – aire- tierra y la pulsión biológica de cada persona. Todo ello para poder realizar la máxima del Yoga Integral, esto es, bajar el cielo a la tierra, y contribuir así al despliegue de la luz en todos los estratos de la vida.
Where: Centro de Yoga Integral Mahashakti. Calle Bugallal Marchesi 10 Bajo. A Coruña
Contact: kali@escuelamahashakti.com/ T 626 45 65 29
More information: https://www.escuelamahashakti.com/yoga-integral-columpio/
Kitchen Yoga Workshop
YogaKundalini.com organiza un Taller de Cocina Yóguica: Anécdotas, vivencias y recetario de Yogi Bhajan. Impartido por: Ajooni Singh. Discipulo directo de Yogi Bhajan. Fue su cocinero personal durante años. Actualmente es el cocinero de la escuela fundada por el maestro, en India: Miri Priri.
Where: Finca Akhára, Villaviciosa de Tajuña, Brihuega, Guadalajara
Price: €80
Reservations: T 689 029 336 | secretaria@yogakundalini.com
More information: http://yogakundalini.com/
Sunday, June 16
GP Balance, un método desarrollado por Gustavo Ponce
GP Balanec es un método terapéutico que Gustavo Ponce, pionero en la enseñanza del yoga en América Latina, desarrolló para despertar y reequilibrar sus propias hormonas y ahora… ¡las tuyas también! Una terapia hormonal en la que ahora está formando profesores para que difundan esta maravillosa técnica a través del mundo. No hay duda: Te sentirás mejor y vivirás una vida más plena: vitalidad, bienestar y conexión contigo mismo.
Opening hours: de 9:45h a 14:00h
Where: Escuela sde Yoga de Las Tablas. c/ Isabel Colbrand 10. Las Tablas. Madrid
Contact: T 810101082 / 606568772
More information:
https://www.escueladeyoga.org/index.php/talleresc/view/productdetails/virtuemart_product_id/107/virtuemart_category_id/4
Songs of mantras
Kirtan is one of the most powerful of an ancient form of yoga known as bhakti, devotion yoga, or the yoga of unconditional love. Bhakti yoga uses edges devotions and mantras for meditation. Mantras are sacred sounds that have been given to know through sages and Yogis of ancient India. They are revealed while they were in States of deep meditation. The word mantra in Sanskrit means «which frees us from the mind».
Son sonidos espirituales; espiritual quiere decir en el nivel del alma, van a través de las capas del cuerpo físico, de la mente y del ego y llegan directamente al alma. Estos sonidos liberan de la mente, porque te conectan directamente con las emociones más profundas de tu corazón.
Where: Nubya. C/ Vinaroz 36 junto al Auditorio Nacional de Música. Madrid
Contact: T 615 47 57 50
More information: http://gauralila.com/es/