Samadhi: the unconditional happiness
Hay una tendencia a hablar de espiritualidad con un tono grandilocuente, elitista y dogmático que en el fondo camufla un gran vacío de sentido y un desprecio importante de la realidad. Las condiciones para la auténtica felicidad o samadhi son más sencillas y naturales.
Escribe Juan Ortíz.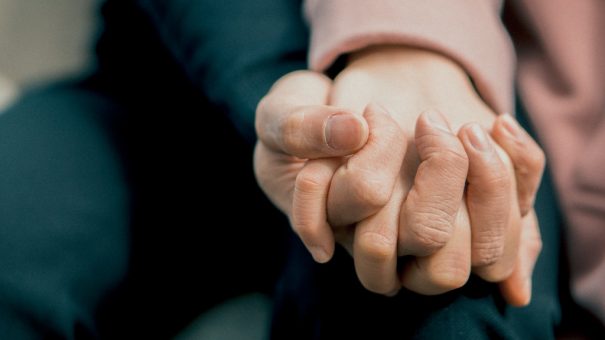 Repetimos constantemente lo que oímos, sin desentrañar su verdadero significado. ¿Samadhi es un estado que no depende de circunstancia externa alguna?
Entonces… ¿qué significas tú en mi vida ? ¿Acaso un simple suceso en el devenir del espacio-tiempo sin sacralidad o profundidad alguna?
¿Acaso un simple hecho pasajero que se diluirá en el tiempo sin dejar huella alguna? ¿Unos granos de arena o una simple brizna de hierba que el viento se llevará a no sabemos dónde?
Entonces… ¿tu mirada y tu gesto no tienen magia alguna o identidad esencial? ¿Lo que yo pueda sentir o expresar es algo insustancial y efímero?
No me gusta esa concepción fría y mecánica de la espiritualidad; esas frases y abstracciones tan grandilocuentes pero, en el fondo, vacuas e ignorantes.
Samadhi no es un estado de iluminación ajeno a la realidad, sino the same experience of reality that pervades us of the love and the freedom auténticos y de la polaridad esencial para toda verdadera transformación o evolución reales.Y luego unificar e integrar esa polaridad.
¡Claro que hay que superar las condiciones internas y externas que nos impiden avanzar y acceder a una conciencia clara y despierta! No dejarnos condicionar por los innumerables obstáculos y ataduras egóicas y enfermizas, por la avaricia, la posesión enfermiza, el odio, los miedos, el materialismo consumista y esclavizador y la espiritualidad dogmática.
Esas y muchas más condiciones deben desparecer o transformarse en un impulso vital ascendente.
Conditions for authentic happiness or samadhi
There are a few basic conditions que son imprescindibles para que samadhi acaezca. Y estas condiciones no son limitantes, sino facilitadoras del proceso. De hecho, yo no las llamaría condiciones sino experiences and essential experiences so that there is transmutación real.
¿Cómo voy a iluminarme sin proyectar o compartir amor y recibir, al mismo tiempo, tu amor cálido y alentador? ¿Cómo voy a escrutar los grandes misterios del universo si no puedo verlos en tus ojos y en una mirada radiante y acariciadora?
¿Qué es samadhi sin el abrazo y la comunión con los demás y el mundo en torno? ¿Qué es samadhi sin un corazón y una mente verdaderamente tiernos y compasivos?
La Luz no puede reflectar sin tropezar con un espejo cristalino.
El Despertar no es un estado extraño o distante sino natural y cercano y, en lo humano, fully humanized y conectado con el Ser.
No hay desarrollo posible sin criterio propio, autenticidad y verdad, sin compartir, sin entrega y generosidad.
Sin razón y superación de la razón. Sin profundidad y hondura. Sin superación de dogmas o cerrazones.
Y… ¡amor míio!, tú no me condicionas para alcanzar el samadhi, ni tengo por qué rehusar a tu presencia o la presencia de lo que es real y tangible.
De hecho, eres lo essential para que ocurra en mí el nirvana o satori verdaderos. Para conseguir este estado hay que ser buena gente y tener buen corazón y amabilidad, porque la verdad es sencilla y lo complejo nos aleja de ella.
Concluyo (por ahora): No pretendo ni deseo iluminarme solo, y aunque el camino y los pasos hay que recorrerlos individualmente, sin embargo…¡O nos iluminamos juntos todos o no hay iluminación verdadera!
Avancemos unidos hacia esa plenitud, sabiduría y felicidad, al igual que todos los ríos desembocan en el mismo mar.
Aum Tat Sat (Sé tu mism@).
Juan Ortiz. Directs the School of Yoga Dhyana en Murcia.