Aclara tus dudas: ¿No es dualista el discernimiento?
In this section Javier Ruiz Calderón offers answers to our doubts about yoga, its philosophy and its techniques from an updated and critical view of the yophytic tradition. We are all invited to write to Javier info@yogaenred.com raising our doubts or uncertainties.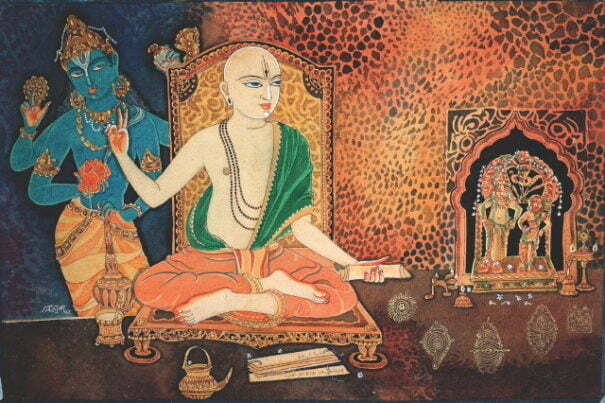 Pregunta: ¿No es dualista el discernimiento?
Answer: A menudo se dice que el yoga del conocimiento (jnana yoga) o Vedanta es el camino del discernimiento (Viveka). En efecto: para iniciar la práctica del Vedanta hay que tener ya un cierto grado de discernimiento entre lo Real (sen) y lo irreal (ASAT). Y toda la práctica del Vedanta consiste en ir intensificando y asimilando ese discernimiento inicial hasta que se haya convertido en la manera espontánea de percibir la realidad y de vivir. Este discernimiento activo es la level (ATMA vichara), es decir, la reflexión y la meditación sobre nuestra verdadera naturaleza, sobre qué somos y qué no somos. Resumiendo un complejo proceso, lo que vamos descubriendo es que no somos —como pensábamos antes— un ser humano sino el Brahman, lo Absoluto adual. La plena asimilación de esa comprensión (sakshatkara) es la conclusión del proceso de discernimiento, la liberación.
Ahora bien: al decir que lo único verdaderamente real (sat) es el Brahman y que lo demás es irreal (ASAT), ¿no estamos cayendo en el dualismo? ¿No estamos oponiendo lo real a lo irreal? ¿No debería estar el Brahman también más allá de esa dualidad? La objeción es correcta. El discernimiento es un paso útil pero provisional y, en último término, falso. Al principio del camino del Vedanta nos desidentificamos de la individualidad humana y nos identificamos con lo Absoluto. Es decir: al principio la práctica empieza siendo dualista. Pero llega un momento en que se empieza a entender que la identificación con lo Absoluto no requiere desidentificarse de nada, porque no hay nada aparte de lo Absoluto. No hay nada aparte de lo Real; lo irreal, simplemente, no existe como tal. Y en ese momento se va más allá del discernimiento, más allá de todas las distinciones, y se empieza a percibir directamente la verdad suprema (paramartha): Yo soy lo Absoluto (AHAM brahma asmi), la Realidad Adual, lo único que existe.
Javier Ruiz Calderón (Shankara) es doctor en filosofía especializado en filosofías y religiones de la India. Lleva cuarenta años estudiando y practicando yoga, vedanta y meditación. Enseña esas disciplinas, así como hinduismo, sánscrito y canto védico, y ha publicado cinco libros y docenas de artículos sobre esos temas.

Próximas actividades en Madrid y a distancia: 1 y 29 de junio: «La enseñanza suprema de las upaniṣad. El diálogo entre Maitreyī y Yājñavalkya», http://www.ashtanga-yoga-alcobendas.es. 15 de junio: «El yoga contemporáneo», https://www.ashtangaciudadjardin.es/cursos.