Advertise your event in YogaenRed so that more people see it
Nuevo récord de audiencia en YogaenRed: casi 6.000 sesiones en un día. YogaenRed bate cada día sus propios récords de audiencia. ¿Quieres que tu curso o tu retiro llegue al máximo potencial de gente interesada? Reserva tu anuncio en YogaenRed, ahora con nuevas ofertas y promociones.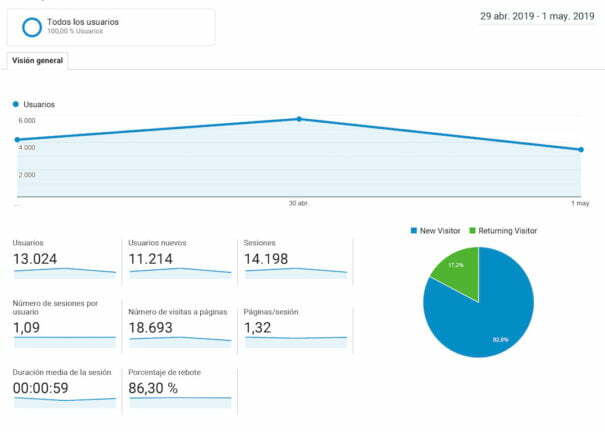 4 razones para difundir tus eventos desde YogaenRed
1, YogaenRed lo leen más de 70.000 personas en un mes.
2. Los anuncios (banners) pueden verse 24 horas al día, 30 días al mes en cualquier dispositivo con conexión a internet.
3. Esos anuncios se apoyan con un artículo especial que se manda en un boletín directamente a los emails de 10.000 suscriptores.
4. YogaenRed es un medio especializado e independiente que llega a las personas más interesadas en yoga, meditación y vida sana.
Bannners

–Hay anuncios (banners) en la home y en los boletines, de diferentes medidas y precios, desde 160€/mes (incluye campaña integral, con publicación en boletín + redes sociales).

–Nuevo lanzamiento: Newsletters Exclusivas a 10.000 correos (oferta limitada). Pregúntanos tarifas y ofertas.

Te informamos sin compromiso de todas las posibilidades en publicidad@yogaenred.com and phones 629-833-632 and 616 015 933.