CD/ 'Eternal', el viaje de transformación espiritual de Kevin Wood
Eternal
es la creación del músico norteamericano
Kevin Wood
para comunicar su profunda conexión espiritual, para relatar su viaje hacia la fe, para transmitir la experiencia de la trascendencia en conexión con los elementos de una existencia consciente y más allá del conflicto humano.
Writes Paul Rego.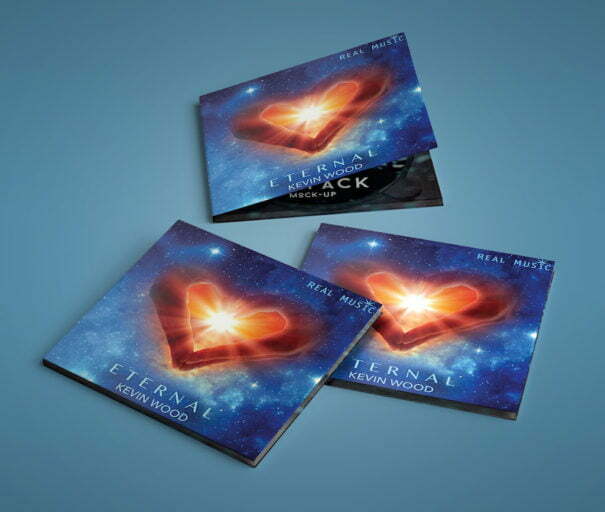 Eternal (Real Music) es un álbum de doce temas en el que se destacan las voces de cantos sagrados y tribales que incluyen expresiones culturales de África, América-Nativa, Celta y la India, como coros que al sonar crean templos en unas armonías que conmueven y proyectan a la dimensión espiritual de manera natural.
El clima armónico e instrumental, que danza sutilmente con las voces, está creado a partir de unas composiciones potentes que movilizan en todo momento, del que participan diez artistas invitados, incluidos los reconocidos violonchelistas Jami Sieber and François le Roux de Sudáfrica y en el que intervienen teclados, violonchelo, flauta, guitarra, bajo y percusión.
Kevin Wood comparte su pensamiento acerca del álbum: "Eternal representa mi viaje espiritual de transformación. A lo largo de mi búsqueda sincera, volví a examinar el camino de mi alma y comencé a salir de una crisis espiritual. Con la oración y la meditación, encontré paz en la quietud y comencé a confiar en el Espíritu. Comencé a sanar y sentir el aliento de lo Divino. Fue una conciencia acompañada por un profundo sentimiento de Abrazo de Amor y Gracia Eterna que despertó mi espíritu creativo y fue la inspiración detrás de las canciones del álbum".
Once de los doce temas de Eternal son composiciones de Wood en las que va describiendo diferentes aspectos y experiencias de la percepción de la fuente de la consciencia en sus diferentes formas para, como el padre que recibe al hijo luego de un largo peregrinaje, terminar en un profundo e iluminador abrazo. El tema restante, el sexto del álbum, Grace Eternal, in a version of the classic Canon in d major of Pachelbel que, escrito en 1680, trae consigo el clima espiritual y devocional de la música barroca sobre la cual Kevin Wood dibuja una luz particular de su presente estado de gracia.
Preview Eternal es una posibilidad cierta de trascender lo terrenal y cotidiano para entrar en un clima de lo sagrado y eterno. Su música es un viaje que puede contagiar la alegría de quien se siente parte de la dimensión sagrada de la existencia, un viaje transformador y de sanación espiritual ideal para meditación e introspección, para alcanzar un buen estado de descanso, relajarse, aliviar el estrés, para la práctica de Yoga o darse un masaje.
Eternal is available to be downloaded Online
Paul Rego. Profesor de Yoga. Crítico musical