Clear your doubts: When did modern yoga start?
In this section Javier Ruiz Calderón offers answers to our doubts about yoga, its philosophy and its techniques from an updated and critical view of the yophytic tradition. We are all invited to write to Javier info@yogaenred.com raising our doubts or uncertainties.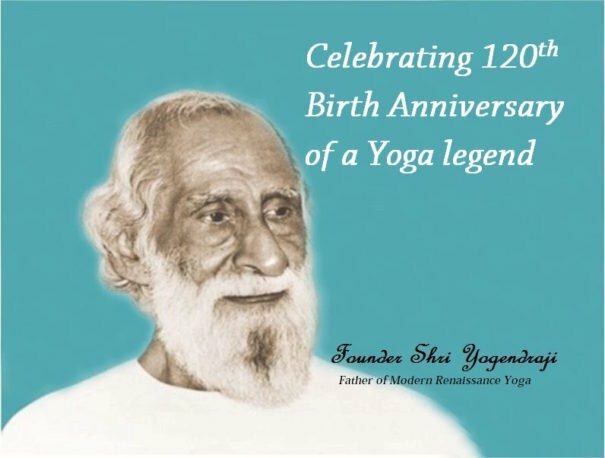 The Yoga Institute of image
Pregunta: ¿Cuándo empezó el yoga moderno?
Answer: En cuestiones históricas no se pueden hacer afirmaciones absolutas. Lo que se puede es decir cuáles son las conclusiones más aceptadas por los historiadores en cada momento, sabiendo que quizá el día de mañana se descubran nuevos datos y la cosa cambie.
Los historiadores intentan construir un relato verosímil que dé cuenta, de la manera más sencilla, de los datos que se poseen. Además, en todo el mundo se está desarrollando una intensa investigación sobre la historia del yoga en general y el «yoga postural moderno» en particular, por lo que no es tan fácil estar al día.
Aparte de muchos artículos que salen continuamente, los tres libros que me parecen más importantes en relación con el estudio del yoga moderno son: E. de Michelis, A History of Modern Yoga, 2004. M. Singleton, Yoga Body, 2010 (traducido al español en Kairós). Y E. Goldberg, The Path of Modern Yoga, 2016. Cada uno de ellos ha aportado novedades, y los siguientes que vayan saliendo lo seguirán haciendo.
¿Qué es lo que sabemos en este momento, teniendo en cuenta las aportaciones del libro de Goldberg? Que el primer «profesor de yoga» moderno, que empezó a dar clases de hatha yoga con finalidad exclusivamente higiénica y terapéutica para la gente común, fue Shri Yogendra, en 1918, seguido poco después por Swami Kuvalayananda. Both were disciples of Paramahamsa Madhavadasji, un renunciante que, como parte de su vida espiritual y de servicio, utilizaba dichas técnicas como terapia para curar a las personas que acudían a él con problemas de salud. Pero Madhavadasji todavía no era un profesor de yoga en el sentido moderno. Fue Yogendra el primero que aisló del conjunto de la práctica espiritual las yoga techniques aprendidas con su maestro y se dedicó por entero a enseñarlas y difundirlas para mejorar la salud y el bienestar de las personas corrientes.
Esto es lo que sabemos en este momento sobre los orígenes del yoga moderno. Pero, como dije más arriba, no se puede excluir la posibilidad de que salga alguna nueva investigación, verosímil y documentada, que nos obligue a modificar esta conclusión provisional.
Javier Ruiz Calderón (Shankara) He holds a phD in philosophy specializing in Indian philosophies and religions. He has been studying and practicing yoga, vedanta and meditation for forty years. He teaches these disciplines, as well as Hinduism, Sanskrit and Vedic singing, and has published five books and dozens of articles on these topics.

Próximas actividades: 4-5 mayo: «Las tradiciones del yoga», Donostia y a distancia, http://www.yogamaitri.com/talleres.html. 11 mayo, 1 junio, etc.: seminario «Escrituras del yoga y el vedānta. Las upaniṣad», Madrid y a distancia, http://www.ashtanga-yoga-alcobendas.es. 15 junio: «El yoga contemporáneo», Madrid y a distancia, https://www.ashtangaciudadjardin.es/cursos. 22 junio: «Historia y filosofía del yoga», Valencia, tfno. 722188337.