Libros/ Atención plena. Mindfulness basado en la tradición budista, de Dokushô Villalba
Dokushô Villalba Roshi es uno de los maestros budistas más importantes del mundo de habla española. Su método de mindfulness está enteramente basado en los principios de la tradición budista. Edita: Kairós. Precio: 15€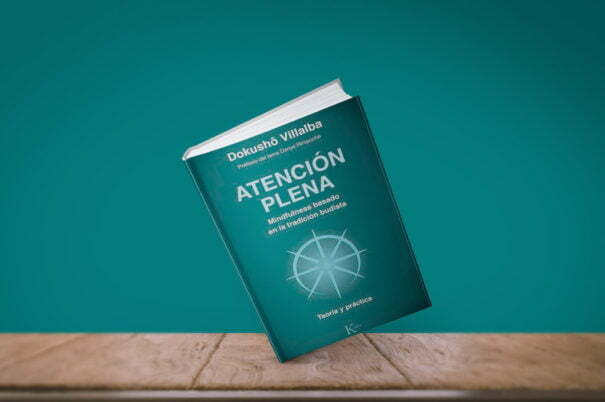 This manual based on the Buddhist tradition of Dokushô Villalba Roshi, auténtico maestro zen contemporáneo, nos presenta la esencia de la experiencia del despertar del Buda: la atención plena (mindfulness). Usando un lenguaje contemporáneo, nos propone descubrirla y cultivarla siguiendo un método adaptado a nuestra vida cotidiana.
El libro forma parte de un ecosistema educativo que hace que su método de capacitación integral sea accesible para todos, pues satisface tres necesidades esenciales:
• Presenta una espiritualidad secular, humanista y universal, adecuada para todos. En lo más profundo de sus múltiples expresiones, el despertar espiritual es uno y su cimiento es el estado de atención plena, abierta y compasiva.
• Cultiva la armonía, alivia el estrés y la distracción emocional moderna.
• Nos ayuda a reconectar con la naturaleza y a poder vivir la no violencia que respeta «al otro», al entorno y a nosotros mismos.
The author
Dokushô Villalba es monje zen, discípulo de Taisen Deshimaru y de Shuyu Narita, y fundador de la Comunidad Budista Soto Zen española y del monasterio Zen Luz Serena. Ha publicado innumerables libros y traducido numerosas obras clásicas del Zen.