Aclara tus dudas: «¿Cómo puedo saber si he alcanzado la iluminación?»
In this section Javier Ruiz Calderón offers answers to our doubts about yoga, its philosophy and its techniques from an updated and critical view of the yophytic tradition. We are all invited to write to Javier info@yogaenred.com raising our doubts or uncertainties.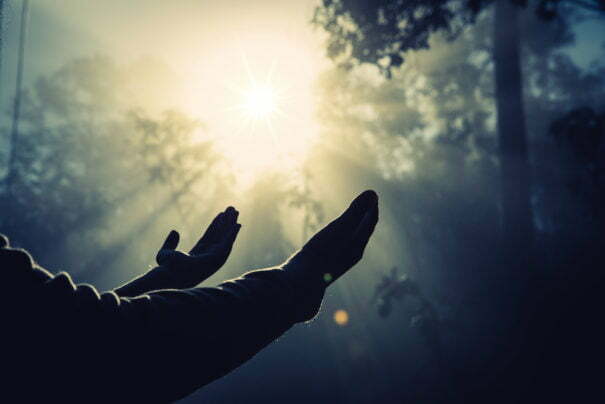 Pregunta: «¿Cómo puedo saber si he alcanzado la iluminación?»
Answer: En primer lugar: the term «lighting» is not very suitable. Se emplea para traducir bodha o bodhi, que en realidad significan «despertar». Por eso, a Siddhartha Gáutama se le llama «el Buddha», es decir, «el que ha despertado».
Entrando en materia: Si no estás seguro de haber alcanzado el despertar espiritual, es que no lo has conseguido. El conocimiento que se obtiene en el despertar no es una interpretación intelectual sino una experience direct, una perception inmediata. No es posible dudar de ella.
Pero, por otra parte: Si estás seguro de haber alcanzado el despertar espiritual… es que tampoco lo has conseguido. Hay buscadores y practicantes espirituales que piensan —e incluso dicen públicamente— que están iluminados. Pero lo cierto es que the afirmación «I estoy iluminado» ES contradictory, porque cuando se produce el despertar desaparece el ego —la autoatribución de conocimientos, acciones y experiencias—, y the mera afirmación of What is está iluminado demuestra What still There are a ego funcionando.
Then, ¿cómo saber si he despertado del sueño de la ignorancia? Pues cuando no se plantee la pregunta. Es una de esas preguntas que no se «re-suelven» sino que se «di-suelven». El despierto no se hace esa pregunta. Para la persona de conocimiento no hay diferencia entre la ignorancia y la sabiduría, la esclavitud y la liberación, samsara y nirvana, porque se percibe a sí mismo como el Atman immutable and perfect, eternamente libre, que nunca ha estado esclavizado. Por eso, quien piensa que está esclavizado o que ha alcanzado la liberación, ambos se equivocan.
Entonces, ¿por qué hay tantas personas que caen en ese error, que creen que han alcanzado la liberación, que se presentan como maestros o iluminados? En el camino espiritual se van teniendo experiencias, descubriendo nuevos horizontes nunca antes entrevistos. Es como abrir una ventana en una celda que estaba a oscuras. La luz que entra permite ver cosas que antes no se veían, y el prisionero puede imaginar que ya es una persona libre. Está mejor que antes, desde luego, pero todavía no ha salido de la cárcel de la ignorancia, que es en lo que consiste la verdadera liberación. En ese momento, la presencia de un verdadero maestro que haya recorrido el camino y que pueda explicarnos la situación en la que estamos y todo lo que nos queda por recorrer es lo único que nos puede salvar de engañarnos… y de engañar a los demás. Por eso —además de porque en medios «espirituales» abundan los caraduras— hay tantas malas experiencias con pseudomaestros que en realidad todavía están muy verdes y a los que todavía les haría falta una buena temporada practicando «kriyas avanzadas» de purificación como limpiar retretes, servir comidas, etc.
Javier Ruiz Calderón (Shankara) es doctor en filosofía especializado en filosofías y religiones de la India. Lleva cuarenta años estudiando y practicando yoga, vedanta y meditación. Enseña esas disciplinas, así como hinduismo, sánscrito y canto védico, y ha publicado cinco libros y docenas de artículos sobre esos temas.

Próximas actividades: 6 abril, 11 mayo, etc.: seminario «Escrituras del yoga y el vedānta. Las upaniṣad», Madrid y a distancia, http://www.ashtanga-yoga-alcobendas.es. 27 abril: «Tantra y haṭha yoga», Madrid y a distancia, https://www.ashtangaciudadjardin.es/cursos. 4-5 mayo: «Las tradiciones del yoga», Donostia y a distancia, http://www.yogamaitri.com/talleres.html. 22 junio: «Historia y filosofía del yoga», Valencia, tfno. 722188337.