Libros/ El viaje de las mujeres, de Elena García Quevedo
En este libro, la autora nos revela los secretos de grandes mujeres que fueron extraordinarias guías y líderes, herederas de la sabiduría milenaria femenina. Edita: Luciérnaga. PVP: 17.95 €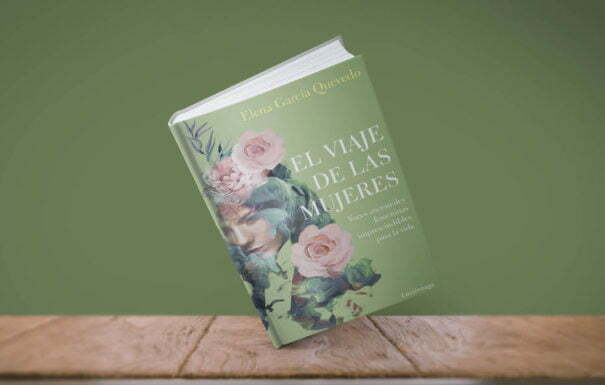 La autora buscó los secretos que guardan mujeres reconocidas por su sabiduría en zonas de raíz matrifocal, que les hace sentirse cada vez mejor, vivir más años y ser cada vez más poderosas. El periplo le llevó por los hogares de mujeres reconocidas por su poder y alegría que eran –son– guías para su gente: antiguas kumaris en Nepal, viudas en India, campesinas en Turquía, indígenas líderes en Colombia, herederas de los saberes ancestrales en la Península Ibérica, matriarcas en Egipto o tejedoras de los hilos del alma o chamanas indias en Estados Unidos.
Al final del viaje encontró a las ancianas herederas de los saberes milenarios femeninos que hoy recorren pueblos y países para recordar a las mujeres –y cada vez más a los hombres– donde reside su propio poder y como rescatarlo; como convertirse en oro a medida que envejecen y despertar entre todas el femenino global para enfrentar los grandes retos actuales de la humanidad. Dicen que el despertar femenino se trata del tránsito que va de la cabeza al corazón y esa es el telón de fondo de este viaje.
The author
Elena García Quevedo (Nava de Roa, Burgos, 1970) trabajó como corresponsal en Oriente Próximo para la Cadena Ser y es coguionista de películas como Winter in Baghdad (Biznaga de Plata en el Festival de Málaga y ganadora del Festival de Cine Latino de Nueva York), Invisible (premio Goya al mejor documental) y ¿Generación perdida? Author of the play The smell of coffee and of the novels and essays The voice of the Earth (2010); Viajes que despertaron mis 5 sentidos (2011); The voice of the wise (2013); Luz, la niña chamán (2014), y The Weaver of life (2015).
For years he has collaborated with media such as magazine Geo, El País o Yo Dona. Doctora en Ciencias de la Información por la Universidad Complutense de Madrid, tras rodar en distintos países en guerra comenzó a buscar personas reconocidas por su sabiduría y experiencias que respondieran a la agresión con las herramientas de la paz, claves para el tiempo de cambio que vivimos.