Libros/ Wanderlust, de Jeff Krasno
Wanderlust es el festival de yoga creado por Jeff Krasno que tiene éxito en todo el mundo. Este libro quiere ser un mapa de ruta para todas aquellas personas que quieren alcanzar la mejor versión de sí mismas viviendo de manera saludable y consciente. Edita Cúpula. PVP: 21.50 €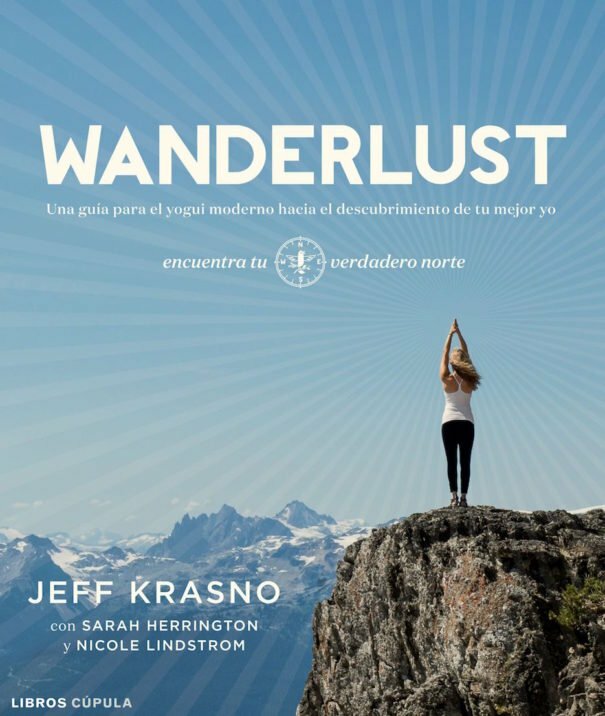 Este libro recoge las técnicas y los principios básicos del yoga con ilustraciones de posturas, ejercicios de relajación y hábitos para que yoguis y aprendices apliquen la filosofía del festiva. Pero propone una forma distinta de entender el yoga, no solo como ejercicio físico, sino también como estilo de vida que abarca desde recorrer el mundo, a comer productos locales, vivir de manera sostenible, consumir de forma ética, ser creativo y construir una comunidad en torno a una vida consciente. Wanderlust trata de ser una guía que ayudará al lector a encontrar su yo interior con el fin de equilibrar cuerpo y mente y vivir de manera saludable y consciente.
The English Dictionary defines "wanderlust" as a deseo innato de viajar. Esta obra sigue ese impulso de explorar y comprender el mundo que late en nuestros corazones. Para ello, recopila ideas y prácticas de maestros, pensadores y provocadores, expertos en cuerpo-mente, artistas de vanguardia y líderes empresariales conscientes, que ayudarán a restablecer las coordenadas de nuestro viaje personal y único, con el yoga en el centro.
The author
Jeff Krasno es cofundador de Wanderlust, un festival a gran escala que combina yoga y bienestar con las artes. Estos eventos se extienden por todo el mundo, desde Canadá hasta Australia, desde California hasta Chile. Jeff actúa como co-CEO y supervisa la programación del festival, el desarrollo empresarial, el comercio minorista y los medios de comunicación de Wanderlust.