Recetas vegetarianas/ Albóndigas
Vamos a elaborar una receta tradicional pero alterando su ingrediente principal, la carne, que sustituiremos por avena y verduras, pero que admite todo tipo de legumbres siendo una receta de gran valor nutricional.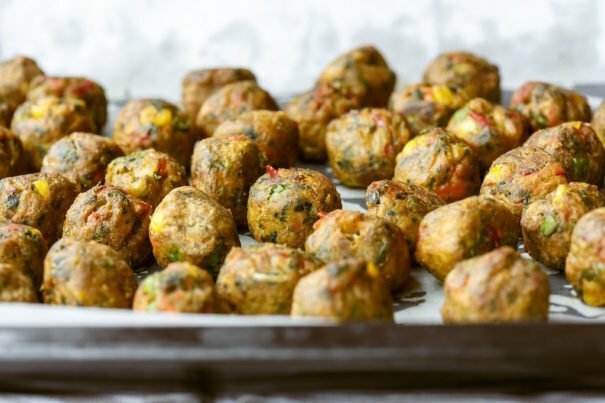 Ingredientes (4 raciones):
a calabacion

copos de avena (60 g)

50 g de frutos secos

2 cucharadas de germen de trigo

2 onions
a tomato
two carrots
a clove of garlic
bread crumbs
vegetable stock
whole wheat flour

hierbas aromáticas, sal y aceite de oliva
Preparation:
Poner en remojo los copos de avena y el germen de trigo en el caldo de verduras durante media hora.

Picar el calabacín, las cebollas, el tomate, las zanahorias

Grind the nuts

Revolver todos los ingredientes para obtener una masa para hacer bolas de albóndigas.

Sofreir.