'Yoga para el niño especial' llega a España
Tras cuatro décadas de gran eficacia alrededor del mundo, el Método Sonia Sumar llega a España. Esta autora es la creadora de
Yoga for the Special Child®,
la terapia pionera de Yoga para niños, adolescentes y adultos con necesidades especiales que ya ha ayudado a miles de niños y familias en todo el mundo.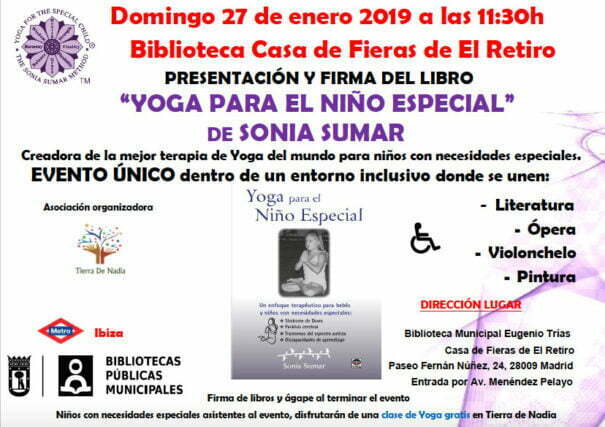 Después de haber sido publicado en inglés, chino y portugués, the book Yoga for the special child será presentado y firmado por su autora en Madrid el domingo 27 de enero en la Biblioteca Casa de Fieras del Parque de El Retiro a las 11:30 horas. Se aplicará un descuento en la compra del libro a los asistentes.
Children with special needs who attend will receive a free Yoga class of the Sonia Sumar method in charge of the Nadia land Association, Organizer of the event and representative in Spain of Yoga for the Special Child®.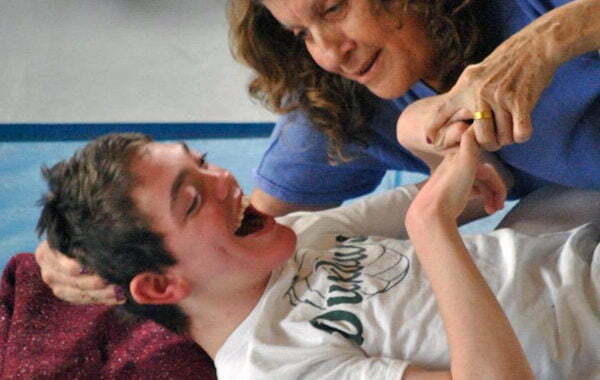 El evento, fiel al significado de la palabra Yoga en sánscrito, estará basado en la Union de diferentes artes: la literatura, música, ópera y la pintura. Todo dentro del incomparable marco del Parque de El Retiro. El evento finalizará con un pequeño ágape.
Imprescindible rellenar formulario de inscripción en:
http://www.tierradenadia.com/presentacioacuten-y-firma-del-libro-yoga-para-el-nintildeo-