Libros/ Mūlamadhyamakakārikā, de Nāgārjuna
Mūlamadhyamakakārikā: Una traducción zen comentada de los Versos sobre los fundamentos del camino medio de Nāgārjuna. Editado por Sirio y traducida por Pedro Kaiten Piquero. PVP: 26 €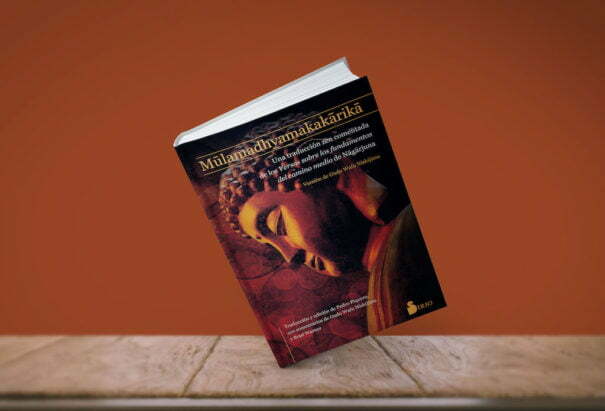 The Syrian Publisher presents the Mūlamadhyamakakārikā (Verses on the fundamentals of the middle way), uno de los textos fundamentales de la filosofía budista. A través de la traducción y el estudio individual de los versos originales, en esta versión del maestro Gudo Wafu Nishijima se aúnan el entendimiento de la tradición del budismo zen japonesa con el libro original escrito aproximadamente en el siglo II d. C. por Nāgārjuna. The book been reviewed closely by own Gudo Nishijima Roshi and his student Brad Warner.
The Mūlamadhyamakakārikā He is known for his approach to the basic concept of Śūnyatā (vacuidad), así como por las críticas a las especulaciones metafísicas y la negación de svabhāva, o la naturaleza intrínseca de los seres. Es, de hecho, el escrito clave de la escuela budista Mādhyamika (del camino medio), popularizada por el propio Nāgārjuna (tal vez el filósofo budista más importante tras el Buda Gautama) y Asvaghosa.
La presente edición ha sido traducida, editada y revisada minuciosamente por el también maestro budista Pedro Kaiten Piquero, último discípulo de Nishijima.