Yoga, el viaje de la vida
Yo le debo al yoga la mirada atenta. En los viajes que con tanto disfrute emprendo, es cuando más me doy cuenta del inmenso regalo de saber honrar las sorpresas e imprevistos que la vida nos ofrece.
Pepa Castro writes.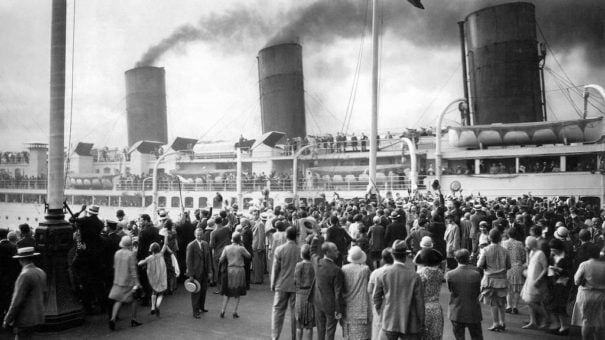 "No son las personas las que hacen los viajes, sino los viajes los que hacen a las personas", John Steinbeck
El yoga (¡y la edad!) han hecho de mí una observadora atenta que mira con aceptación y curiosidad el discurrir del camino hacia el final de mi vida.
Sigo siendo, cada vez más -y lo confieso-, una ávida degustadora de imágenes, momentos y vivencias que se van desplegando ante mis ojos. Espejismos, ilusiones…: Maya. Pues sí, ¡pero que nunca pierda la curiosidad por lo que me rodea!, le pido con frecuencia a la Providenci­a­, ya que es seguramente el mayor de los dones con los que vine de fábrica, y que el yoga, estoy segura, ha potenciado.
La búsqueda espiritual se vive, como bien sabemos, según la naturaleza de cada uno; no hay una experiencia única o canónica. Hay quienes encuentran en su interiorización, lejos del mundanal ruido, los frutos más provechosos; otros emprenden el camino a través de la indagación y ejercitación del propio cuerpo, o a través de la expresión artística; otros sienten la llamada de la devoción y de la mística.
Yo encuentro en el abrir los ojos en otros entornos del espacio-mundo una fuente poderosa de experiencias transformadoras. El viaje, incluso el más modesto y cercano, me renueva la mirada, refina mi atención, estimula mi placer por conocer y comprender. No, no se trata de buscar la aventura, no es adicción a la adrenalina y menos al "turismo de ashrams". Es simplemente la vivencia directa del "desanclaje", del salir de los límites conocidos y previstos para sentir la experiencia del one in the all desconocido que va desfilando ante los ojos.
Ahí fuera hay (¡también!) un mundo infinitamente rico y variado, más allá de mi cama, mi escritorio, las caras conocidas y la zona de confort. Un mundo que conmueve mis emociones, desencaja mis certezas, aviva mi atención y enriquece mi mundo interior con cada nuevo encuentro o desencuentro a la vuelta del camino.
This unpredictable world that is out there and that aprendo a aceptar y a amar tal como es, tal como se me ofrece en cada instante, grandioso o mediocre, deslumbrante u oscuro, contiene el presente más vívido. Al mirarlo siento que estoy mirando a los ojos a la vida.
Sentirte en manos de la Providencia, entregarte al juego de la vida, perder el rumbo y encontrarlo (o no), deshacerte de prejuicios, descubrir tus propios límites… Una magia en la que de vez en cuando, como pequeñas epifanías, suceden encuentros providenciales, escenas inverosímiles, secretas sincronicidades.
Pues sí, el viaje, otra forma de conocerse. Otra forma de meditar.
Note: si te gustan los libros de viajes, te recomiendo uno especialmente delicioso y de reciente aparición: The last travel, de Fernando Díez (Olañeta) . Y también: Towards anywhere else, de Jorge Sierra (Barret), y Travel as experience transforming, de Jeffrey A. Kottler (Paidós).