CD/ Life, lo nuevo de 'The haiku project'
The musical concept of the Danish composer Henrik Hytteballe It is reflected in a new album entitled Life,
que propone un recorrido sensible con temas inspirados en detalles que atraviesan la vida desde un extremo hasta el otro, contados con sutileza, pasión y una gran profundidad artística.
Writes Paul Rego.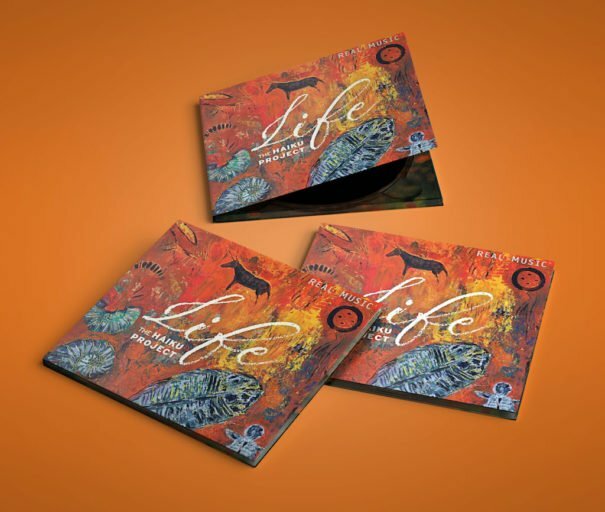 The themes of Life, editado por Real Music, son pequeñas obras conceptuales en las que Hytteballe manifiesta un trabajo minucioso en el arte de elegir y crear combinaciones sonoras exquisitas.
A las composiciones, que hacen referencia a experiencias de vida, valores, la relación del ser humano con la naturaleza o visiones existenciales, se suman la gran interpretación de la música en la que intervienen también invitados talentosos.
A la sutil entramado de instrumentos acústicos, electroacústicos y electrónicos se suma la voz de Sara Grabow (quien participara también en Nebula) utilizada como un instrumento que expresa el alma humana con una conexión sin intermediarios con la existencia. Además intervienen en distintos temas Olav Madsen with a prominent sound of electric guitar in the same way that makes it Kim Jeppesen and Camberk Diva ejecutando de manera magistral el duduk en el tema "The bright side of the moon", poniendo luz al lado oscuro.
Con un sonido destacado del piano, la combinación en los arreglos de instrumentos con sonidos buscados, la voz humana, climas y ambientes sonoros creados en base a sintetizadores, Henrik Hytteballe through its The haiku project, in the same way that has done in previous works such as Nebula and Glimpses, plasma in Life su constante evolución en la búsqueda de un lenguaje propio, minimalista, sensible y honesto.
The new album of Hytteballe ofrece una música rica y emotiva que cambia y cambia al igual que las estaciones y los tiempos de la vida de uno, ideal para la práctica de Yoga y Meditación o momentos de introspección y relajación.
Life is available to be downloaded Online
Paul Rego. Music critic. Yoga teacher