Libros/ Las tres joyas, de Agustín Pániker
Subtitle:

El Buda, su enseñanza y la comunidad.
Se trata de una introducción completa a los principios del budismo y un relato completo de su rica historia. El autor es uno de los más reconocidos autores de las tradiciones índicas. Edita: Kairós. PVP: 18€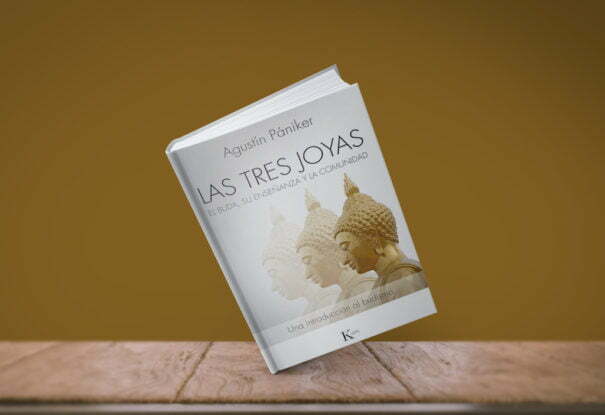 The three jewels es una introducción didáctica al rico mundo del budismo. Está concebida para un público muy amplio: desde practicantes avezados hasta personas que simplemente quieran tener un conocimiento más preciso de los tres grandes ejes o «joyas» del budismo: la figura del Despierto (el Buda), su enseñanza (Dharma) y la comunidad de seguidores (Samgha).
Con un estilo directo y asequible, Pániker profundiza primero en el personaje histórico Gautama Siddharta y cómo deviene el Buda. Luego, repasa los conceptos esenciales de las filosofías budistas (sufrimiento, impermanencia, nirvana, vaciedad, ausencia de «yo», interdependencia, etcétera).
Finalmente, se explaya en la fascinante historia de la comunidad, desde sus orígenes índicos, hasta su expansión –y sus transformaciones– por el Sudeste Asiático (bajo la forma del budismo Theravada), Extremo Oriente (Mahayana), el mundo tibetano (Vajrayana) y en el Occidente contemporáneo.
The author
Agustín Paniker es escritor y editor. Es profesor en distintos másteres universitarios acerca del fenómeno religioso, la sociedad india y las tradiciones religiosas asiáticas. Es autor de libros como El jainismo, Índika, Los sikhs, El sueño de Shitala and The caste society.