CD/ Small treasures de Kerani
Kerani explora diferentes aspectos del ser sensible con su nuevo álbum

Small treasures,
que nos parece un viaje asombroso.
Writes Paul Rego.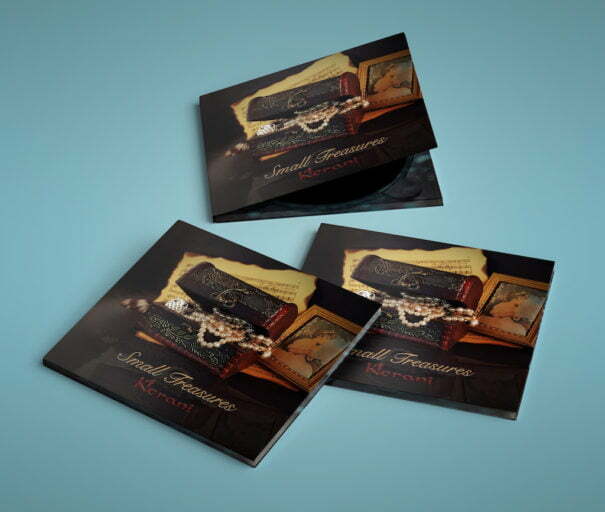 La destacada teclista, compositora, arreglista y productora de música neoclásica y new age, residente en los Países Bajos, Kerani, regresa al disco con su colección más personal de material original titulado Small treasures (Pequeños tesoros), potenciando su interpretación del piano e inspirada en poesía, historia, ascendencia, sueños y fantasías.
En los últimos años Kerani se ha destacado especialmente con su anterior álbum Stardust, que fue número uno en el prestigioso Top 100 Zone Music Reporter Chart internacional. Después del reconocimiento del público y los elogios recibido por parte de la prensa especializada, su camino carrera continúa creciendo con el impresionante nuevo álbum Small treasures.
La música de este nuevo álbum contagia la inspiración de Kerani. Su sensibilidad procesa pensamientos, vivencias y conocimientos para transformarlos en pequeñas obras de arte que hablan de su universo particular, pero que al volverse música pueden trascender la individualidad y alcanzar una dimensión etérea que llega en forma sutil y exquisita a ser un gran clima para la contemplación y la emoción.
En el folleto del CD, Kerani asocia cada melodía con obras de poetas de todo el mundo: la madre de Kerani, Ruff Roza, Oscar Wilde, Sara Teasdale, Petofi Sandor, Kahlil Gibran, Monk Kusai, Amairgin Gluingel, Bliss Carman and Antonio Machado, acompañados de cuadros de su autoría. "Siempre he tenido una gran admiración por la poesía y cómo puede tocarnos en lo más profundo", dice Kerani.
Small treasures presenta a Kerani en el piano (y algún sintetizador) respaldada por un cuarteto de cuerdas en vivo (todos miembros de la Orquesta Johann Strauss of André Rieu de Holanda) y un pequeño grupo de músicos y vocalistas que participan como invitados especiales.
Además de la inspiración en los poetas y su poesía, Kerani se deja atravesar por historias personales que la conducen a la creación de unas melodías llenas de elementos emotivos. Cada poema es un viaje a diferentes países de los que recoge sonidos y formas musicales y con los que construye sus obras. Así, el viaje de esta artista nacida en Bélgica lleva al oyente a lugares como Irlanda y el misterio celta, a Japón y su milenaria cultura, a la Francia de Debussy, a Brasil, a la España de Machado, la Hungría de su padre o la Alemania de su madre.
"Para el álbum Small treasures, dice Kerani, "elegí escribir música que sea más cercana a mí, música que describe recuerdos y sentimientos que dejaron una huella en mi corazón. Es un autorretrato musical, y un viaje a través de mi pasado. Al grabar esta música, espero dar un pedazo de mí a cada oyente".
Small Treasures is available to be downloaded online
Paul Rego. www.yogasinfronteras.com.ar