De lo irreal a lo Real (parte I)
Esta es la primera parte de las Reflexiones de Swami Vishnudevananda acerca de la meditación. En esta ocasión nos cuenta cómo trascender de lo irreal a lo Real con esta práctica. Es una colaboración del Centro Sivananda.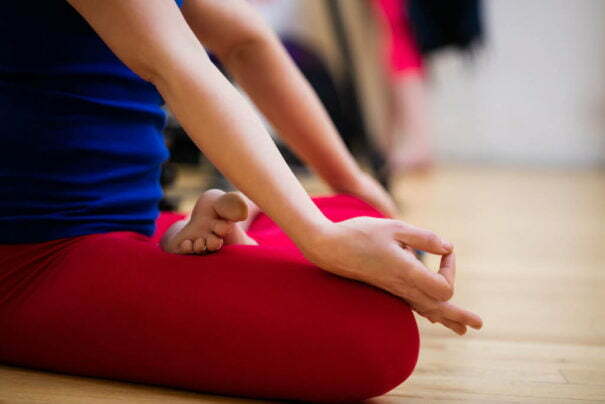 "La salud es la riqueza, la paz mental es la felicidad, el Yoga muestra el camino".

La misión de Swami Vishnudevananda fue difundir el Yoga en nombre de su maestro, Swami Sivananda. Fundó los Centros Internacionales de Yoga Sivananda en 1957 y estableció la institución "True World Order", la cual promueve la paz universal. Superar las limitaciones internas y externas era el mensaje de sus numerosas misiones de paz.
Este es el primero de tres capítulos que nos aproximan a la experiencia del silencio.
From the unreal to the Real
La meditación es una experiencia que no puede ser descrita, de la misma forma que los colores no pueden ser explicados a una persona ciega.
Todas las experiencias ordinarias están limitadas por el tiempo, por el espacio y por la ley de la causa y el efecto.
La conciencia y la comprensión ordinaria no pueden trascender estos límites.
La conciencia finita no puede ser trascendental porque se mide en términos de pasado, presente y futuro.
Los conceptos temporales son una ilusión, pues no tienen permanencia.
El presente, incalculablemente pequeño y efímero, no puede ser capturado.
Tanto el pasado como el futuro no existen en el presente, luego son irreales.
Vivimos en una ilusión.
El estado meditativo trasciende todas estas limitaciones.
No incluye ni pasado ni futuro, solo conciencia de I am en el Ahora eterno.
Este nivel de conciencia solo es posible cuando todas las ondas mentales se detienen y no hay mente.
El estado similar más cercano es el sueño profundo, en el que no existe ni tiempo, ni espacio, ni causa. Pese a ello la meditación se diferencia del sueño profundo, porque incluye el estado de vacuidad.
Se trata más bien de un estado intenso de pura conciencia que provoca cambios profundos en la psique. No debemos confundirlo con el estado hipnótico, por las mismas razones y porque trabaja en el estado de conciencia superior más que en el nivel subconsciente.
La meditación es la fuente del descanso real
El sueño profundo es un acontecimiento poco común. Incluso en los sueños la mente permanece activa, aunque trabaja de forma sutil. Por lo tanto existe poco descanso completo cuando dormimos.
En cambio el descanso es seguro en la meditación, cuando la mente está completamente concentrada, lejos de los objetos y cerca del Atman, el Ser.
Debemos experimentar un descanso lleno de dicha, espiritual y duradero.
Una vez alcanzamos ese descanso en la meditación, el tiempo que normalmente dedicamos a dormir puede ir reduciéndose poco a poco hasta llegar a tres o cuatro horas.
Es una colaboración del Centro de Yoga Sivananda de Madrid.