Libros/ Estar presente, por Ronald Epstein
With the subtitle Medicine and human quality
, este libro del doctor Epstein es un texto revolucionario en el campo de la sanidad, de máximo interés para todo el personal clínico y sanitario. Edita: Kairós. PVP: 18 €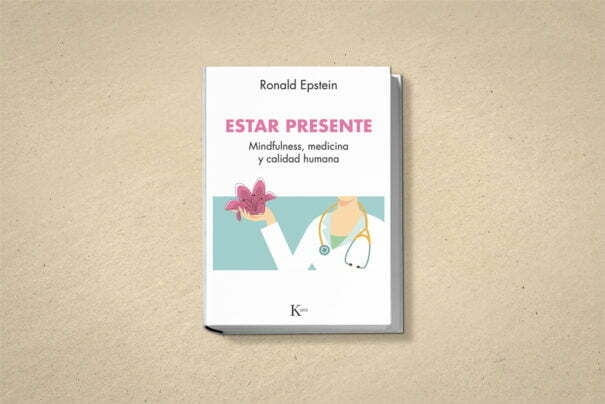 La comercialización de la sanidad ha cambiado el centro de atención de los médicos, que han pasado de curar pacientes a cumplir con unos objetivos de productividad. El desgaste profesional de los clínicos alcanza unos niveles sin precedentes. Estar presente es el antídoto.
Utilizando su larga experiencia clínica, las investigaciones científicas más recientes y explorando en los cuatro fundamentos de mindfulness (atención, curiosidad, mente de principiante y presencia), el doctor Epstein introduce un concepto revolucionario: mediante la introspección, los profesionales de la asistencia sanitaria pueden desarrollar sus capacidades para proporcionar cuidados de calidad y labrar la resiliencia para estar presentes cuando sus pacientes los necesitan.
Con compasión e inteligencia, el doctor Epstein ofrece un libro muy oportuno que nos muestra How can restore human quality medicine y a los cuidados sin perder nunca de vista lo que realmente importa.
The author
Ronald Epstein es médico de cabecera en activo, profesor de Medicina Familiar, Psiquiatría y Oncología en la Escuela de Medicina de la Universidad de Rochester, donde dirige el Center for Communication and Disparities Research y codirige programas de práctica de mindfulness. Su enfoque ha revolucionado la perspectiva de los médicos respecto de su trabajo.