Libros/ Lejos del Tíbet, de Thubten Wangchen
El lama Thubten Wangchen es una de las figuras más visibles del budismo en España. En este libro relata con profundidad los aconteceres de su vida, llena de episodios que ponen a prueba la fortaleza y serenidad de su mente. Edita: Kairós. PVP: 17 €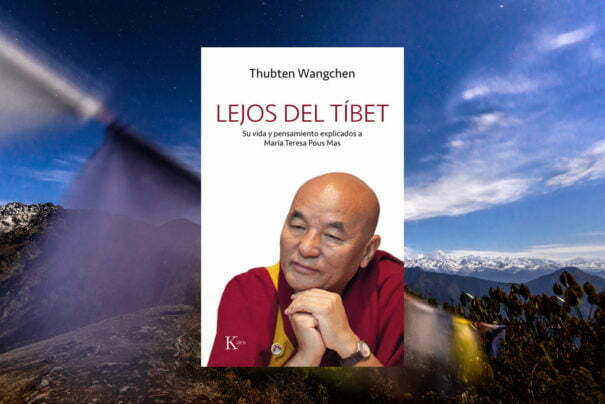 Here is the fascinating story of the life of the venerable lama Thubten Wangchen. Se inicia con la huida de su pueblo natal, en el Tíbet, y prosigue con la peligrosa travesía por las montañas, su época de mendigo y de niño de la calle en Katmandú, los estudios y la vida espiritual en el monasterio personal del Dalai Lama en Dharamsala (India)… hasta la apertura de la Casa del Tíbet en Barcelona. Desde entonces no ha cesado en su actividad para difundir la cultura tibetana y dar voz al Gobierno Tibetano en el Exilio.
El relato de su vida, que nos traslada excelentemente Mª Teresa Pous Mas, nos adentra asimismo en los pavorosos efectos de la invasión china del Tíbet (destrucción de templos, expulsión y huida de miles de tibetanos, la agresión sobre la cultura tibetana, etcétera). A la vez, el texto es una amena invitación a profundizar en algunos aspectos esenciales de la filosofía y la práctica budista, con especial énfasis en la necesidad de desarrollar una mente sana, vivir con autenticidad, tener calma mental, bondad y alegría. Todo el libro destila la voluntad de ayudar a otros seres y muestra la fortaleza personal y espiritual del lama Thubten Wangchen.
The authors
Thubten Wangchen es un lama tibetano formado en el monasterio de Namgyal de Dharamsala. Desde 1994 es director de la Casa del Tíbet en Barcelona. Es parlamentario activo del Parlamento Tibetano en el Exilio.
Mª Teresa Pous more es licenciada en Filosofía por la Universidad de Barcelona y máster en Mindfulness por la Universidad de Zaragoza. Ha publicado varios libros de diálogos y novelas.