The vast field of Yoga
Sesenta años hace ya que descubrí esa disciplina de transformación sin igual que es el yoga y cuyo campo es tan inabordable como inabarcable, pues aún hoy, seis décadas después, sigo siendo, como dice el protagonista de mi relato espiritual
The Fakir
un aprendiz.
Calle Ramiro writes.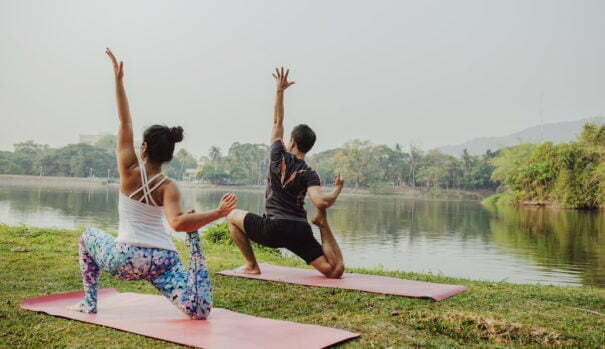 Es muy de lamentar que infinidad de practicantes de yogas aguados o adulterados y de lo que podemos calificar de simples "pseudoyogas" o "yogas" gimnásticos, no tengan ni la menor idea del alcance y amplitud del auténtico yoga, así como de su extraordinaria riqueza, conteniendo psicología, filosofía, ciencia psisocomática, metafísica, enseñanzas para el autoconocimiento y un impresionante arsenal de técnicas para acelerar la evolución consciente y obtener planos mucho más elevados de consciencia y que reportan lucidez y compasión, cualidades que tanto necesita la Humanidad.
Quiero en síntesis, ofrecer una panorámica de la amplitud del yoga, y ya iremos profundizando más en sus enseñanzas y técnicas, sin olvidar que yoga is mostly method to eliminate the basic ignorance of the mind y así mucho inútil sufrimiento. Es un método por un lado para lograr la "unión" con la realidad última (como quiera que ésta se denomine) y, por otro, la desidentificación del ego para lograr el establecimiento en lo más genuino de uno mismo.
El yoga incluye…
—Hatha yoga o un conjunto de procedimientos para trabajar conscientemente sobre el cuerpo y poder concentrar y sosegar la mente. Tales son: los esquemas corporales (ásanas), ejercicios de control respiratorio (pranayama), relajación profunda (savasana), bandhas y mudras (acción neuromuscular y de regulación de las energías) y shatkamas (procedimientos de higiene profunda del cuerpo).
—Radja-yoga o un cuerpo de técnicas para el examen, conocimiento, entrenamiento, desarrollo y purificación de la mente, tales como: introspección, contemplación, concentración, meditación, visualización y otras técnicas de transformación mental y emocional.
–Adiestramiento para desarrollar el correct discernment y la compresión clara.
–Enseñanzas para un ethical training, mental y de cultivo del entendimiento correcto o sabiduría.
–El cultivo de una actitud yóguica para la vida cotidiana, que se apuntala con los siguientes pilares: esfuerzo equilibrado, atención, ecuanimidad, sosiego, lucidez y compasión.
–Enseñanzas y métodos para trascender la condición ordinaria de la consciencia y recover higher States of consciousness más allá de lo meramente conceptual. El estado más elevado de consciencia, más allá de todos los comunes planos de consciencia, es el denominado samadhi.
–Enseñanzas para vivir menos mecánicamente y más conscientemente, llevando a cabo una acción más atenta, ecuánime y cooperante.
Los métodos del yoga, comprobados a lo largo de milenios, han sido incorporados a muchos sistemas filosófico-religiosos o místicos, pero el yoga es un método aséptico que invita siempre a la verificación personal y la experiencia, siendo ajeno a cualquier culto. Es de deplorar que muchas personas que enseñan o practican el yoga lo sometan a un reduccionismo rayano en lo caricaturesco o solo ofrecen fragmentos muy limitados del mismo, traicionando así el verdadero carácter y esencia del yoga, y perdiendo, por supuesto, la eficacia de las numerosas prácticas yóguicas para la real transformación interior y la elevación de la consciencia.
Calle Ramiro

More than 50 years has been Calle Ramiro teaching yoga. He began teaching at home and created an Academy of yoga correspondence for all Spain and Latin America. In January of l971 opened its Yoga Center Shadak, that have already passed more than half a million people. His 250 published works include more than fifty devoted to yoga and related disciplines. He has made Yoga the purpose and sense of his life, having traveled a hundred times to India, the homeland of yoga.

See the page of Calle Ramiro Facebook:
https://www.facebook.com/pages/Ramiro-ACalle/118531418198874