Congratulations to the staff of YogaenRed
Gracias a todas las lectoras y lectores que nos han escrito felicitándonos, tanto por correo como por facebook. ¡Nos hace sentir tanta gratificación! Compartimos hoy este mensaje enviado a la redacción por Carmen P. como bonito homenaje ante todo a los entregados y valiosos colaboradores que participan en esta revista.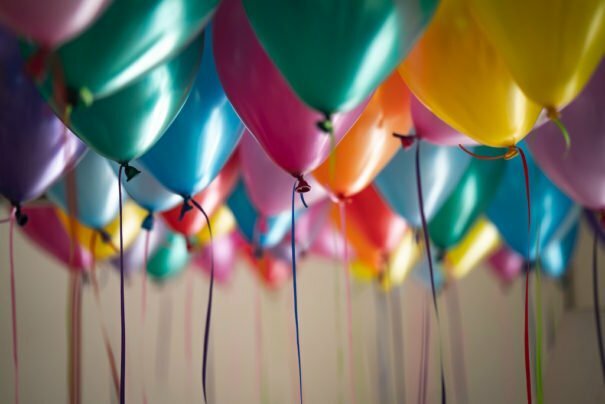 ¡Feliz 6º cumpleasanas!
Os escribo para transmitiros mis felicitaciones y daros las gracias. Espero vuestro boletín con ganas, con alegría, Me reservo distintos momentos de regalo para mí, para ir leyendo los distintos artículos. Me encantan, aprendo mucho de cada uno de ellos, en aspectos prácticos, en reflexiones, algunos me generan curiosidad, y entonces sigo por esa senda que me habéis abierto para leer más textos, más informaciones. He descubierto autores y profesores maravillosos, gente que despierta mi consciencia y reactiva mis ganas de seguir en la práctica del yoga en esos momentos en que todos flaqueamos. Para mí Yogaenred es esa palmada en la espalda que te anima a seguir en el camino.
Gracias por el esfuerzo que hay detrás de cada contenido, de cada entrevista, de cada nuevo artículo, los nervios por cada nueva apuesta a la hora de publicar un artículo de alguien que colabora con vosotros por primera vez.
Gracias por esa cercanía que nos mostráis a los lectores, ya que siempre respondéis a las dudas, a los comentarios, a cualquier cosa que os escribimos, y eso hace sentir que estamos conectados a vosotras en este mundo, a ratos tan impersonal.
Disfrutad de este merecido aniversario, y que los sueños de las velas que sopléis vengan cargados de muchos años más tejiendo redes de energía y respeto al yoga.
Firmado: Carmen P.