Libros/ Trump y la posverdad, de Ken Wilber
Un provocador análisis del malestar de nuestra sociedad a cargo de Ken Wilber, uno de los pensadores más aclamados de Estados Unidos. La editorial Kairós ha publicado más de 20 libros de este autor. PVP: 16€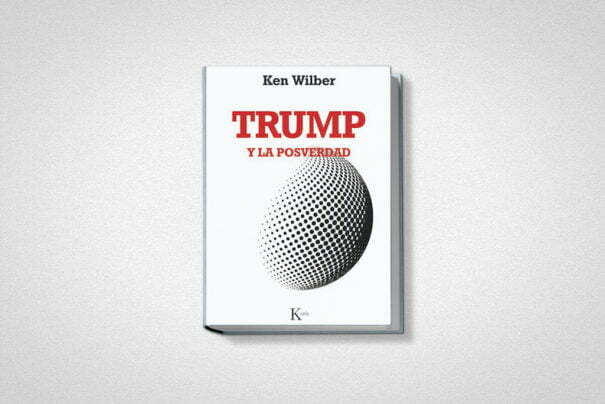 El nuestro es un mundo convulso. Las olas del populismo barren el Reino Unido impulsándolo hacia el Brexit, las fuerzas políticas nacionalistas y extremistas ponen en peligro el progreso alcanzado durante las últimas décadas en Europa, Turquía, Rusia, China o Estados Unidos con la elección de Donald Trump. ¿Cómo hemos llegado hasta aquí y cómo podemos coser las fracturas que amenazan a nuestras sociedades?
En esta provocativa obra, el filósofo Ken Wilber explica por qué todavía hay motivos para la esperanza. Su análisis responsabiliza de estos males al fracaso de la vanguardia progresista de nuestra sociedad. Esta vanguardia se caracteriza por el deseo de ser lo más justa e inclusiva posible, razón por la cual le debemos el impulso que ha alentado los derechos de las mujeres, el movimiento de los derechos civiles o el movimiento ecologista, entre otros muchos.
Todo esto es evolutivamente muy positivo. Lo que resulta manifiestamente insano es determinado posmodernismo elitista, políticamente correcto y que desprecia a los «miserables» de la sociedad. Si combinamos esto con la desaparición tecnoeconómica de muchas formas tradicionales de ganarse la vida, nos encontraremos con la mezcla explosiva que campea en el descontento de nuestra sociedad.
The author
Ken Wilber es el fundador del Integral Institute y cofundador de Integral Life. Es autor de más de veinte libros, entre los cuales cabe destacar La religión del futuro, Una teoría de todo and Espiritualidad integral.