The brave new world
A los profesionales del yoga se nos vende como gurús de la felicidad. Tenemos que convencer al personal para consumir un estilo de vida más "cool", moderno y supuestamente más responsable. Parece ser que la bebida de soja y las clases de yoga ahora entran en el mismo lote conceptual de vida saludable a consumir.
Jose Manuel Vazquez writes.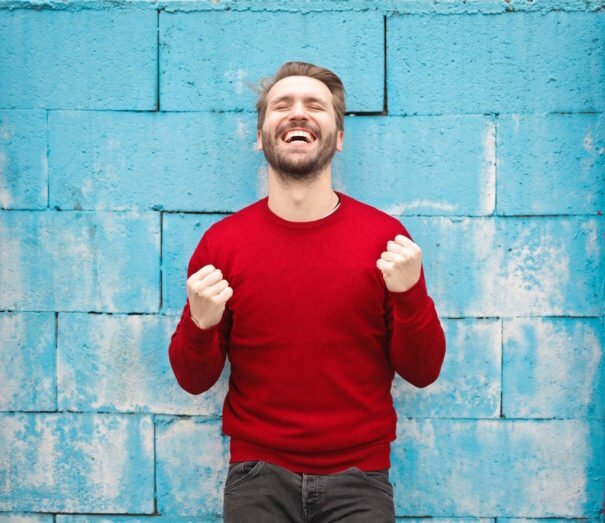 At the end of last year, Alliance publishing published my second book The therapeutic values of yoga y, a pesar de que hablar en público no es lo mío, he tenido la oportunidad de participar por ello en varios programas de radio. Los medios de comunicación tienen un papel importante tanto en la imagen que la sociedad tiene del yoga como de la difusión de sus beneficios y posibilidades. I tell this because the experience has helped me to draw the conclusion that a los profesionales del yoga se nos vende como gurús de la felicidad.
"Required us" that we convince the staff to consume a lifestyle more "cool", moderno, saludable y supuestamente más responsable. Sobre todo es importante, pase lo que pase, pensar en positivo y ser feliz. Parece ser que la bebida de soja y las clases de yoga ahora entran en el mismo lote conceptual de vida saludable a consumir.
Después de más de 25 años de carrera profesional, lo de ver la felicidad como objetivo, lo intento pero no lo veo ni con gafas. Para empezar, hay que tener mucha jeta para decirle al otro lo que tiene que hacer o no hacer para ser feliz. Qué mal tenemos que andar para ir dando consejos y repartiendo dogmas en el siglo XXI.
Hay personas que viven tan a gusto sus quehaceres cotidianos que nunca se han visto en la necesidad de plantearse si son o no son felices. Parece obvio que, si nos lo planteamos, la respuesta está de más. Si lo tenemos todo para ser felices, ¿por qué no nos sentimos felices? Quizás sea una cuestión de fe, quizás no tengamos "el nivel de conciencia adecuado", quizás si me esfuerzo mucho y hago lo que me dicen otros pueda sentirme mejor. Quizás hacemos bien en sentirnos culpables por no alcanzar nuestros sueños. Quizás nuestros sueños no sean nuestros. Quizás tenemos que empezar a bajar de las nubes.
Intelligent life beyond happiness
No es una virtud sentirnos bien cuando deberíamos sentirnos mal. Las cosas que nos pasan provocan en nosotros alegría, tristeza, miedo, ira, sorpresa; según nos venga bien, mal o regular. Nuestra vida emocional potencialmente es muy rica y nos proporciona una amplia gama de respuestas adecuadas a hechos concretos. Las emociones como mecanismos universales relacionales han sido programadas biológicamente durante billones de años para protegernos y mejorar nuestras condiciones vitales. Parecía impensable pero si, hay vida inteligente más allá de la felicidad.
Podemos pensar que la felicidad como objetivo vital es la representación más clara del fracaso del ideario postindustrial y postmoderno de la emancipación del ego. La mercadotecnia de lo vacuo se pone al servicio del reciclaje de metas consumistas. La felicidad es la justificación irracional que nos permite casi todo. ¿Qué individuo puede resistirse a una versión mejorada de sí mismo? Sin altibajos, perfecto en sus formas, guapo y bello, con todos los accesorios de una felicidad científica y comprobada… Afable, productivo, con voluntad férrea, con salud y con mucho éxito…
Como colectivo, hemos confundido la emancipación del yo idealizado con el desarrollo pleno del ser y de su potencial. No hemos entendido nada. O, peor, lo hemos confundido todo.
Cuestión de eficacia, no de fe
Las personas que hacemos yoga no necesariamente estamos colgados todo el día del amor universal ni de las altas frecuencias vibratorias que nos conectan con los antiguos sabios. Adoctrinar sobre los milagros del yoga, el poder de la mente y la medicina ayurvédica me pone de los nervios.
Por si queda alguien que no lo sepa, el yoga no es una creencia, secta o religión, sino un sistema de conocimiento práctico con más de 5.000 años de historia y con un cuerpo teórico que no deja de ser estudiado e investigado por millones de personas en universidades y centros especializados del mundo entero. No es una cuestión de fe que el yoga funcione sino de eficacia en sus planteamientos. Tomar conciencia de nuestras limitaciones y capacidades, algo que el yoga viene proponiéndonos desde sus orígenes, nos invita a establecer estrategias vitales más respetuosas e inteligentes con nosotros y con el mundo. Maybe is time to drain us of so much mis-information and what better than the Yoga mental para ello.
Connection status
Tal y cómo yo entiendo el yoga, la felicidad es la consecuencia de un aprendizaje, de un comportamiento ético y consciente (sat-chit-ananda). El resultado de un estado equilibrado de desarrollo y conexión con uno mismo y el entorno.
The ability to respect and understand things as they are is one of the most prominent therapeutic values of yoga. Vivimos en un mundo que condena la violencia y que sin embargo la ejerce de maneras inverosímiles para no ser detectada. Si el yoga terapéutico nos invita a desarrollar una práctica adaptada para no hacernos daño (ahimsa); si las sencillas técnicas de observación, respiración y alineación han pervivido durante milenios, quizás no esté todo perdido, quizás.
Jose Manuel Vazquez He chairs the Shiva-Shakti Association of Integral Yoga. He is Professor and Formator of teachers certified by Yoga Alliance. University expert in yoga therapy by CEU and European Yoga Alliance. Member of the International Association of Yoga Therapists, of the Spanish Association of practitioners of Yoga and the Professional Association of Yoga teachers in Madrid.

It carries more than 25 years in various media in their profession. He has participated as a technical specialist in the development of the professional qualification of yoga for the national catalogue of professional qualifications adopted by the Council of Ministers in July 2011. Since 2001 he has directed its own school of yoga where investigating organic comprehensive teaching of yoga and since 2010 is a teacher training based on these principles.