The indoor asana: Olivia Cáttedra workshop and presentation of the book
Los ásanas del Hatha Yoga poseen sentidos y significados que trascienden el plano corporal. Como puente hacia nuestra interioridad, pueden considerarse una clave para despertar fuerzas creativas que inspiran y modelan nuestro mundo. Olivia Cattedra vuelve a Madrid para impartir este taller sobre ásana interior y los principios y técnicas del Yoga Suave. El 20 de octubre en la Escuela de Yoga de Las Tablas.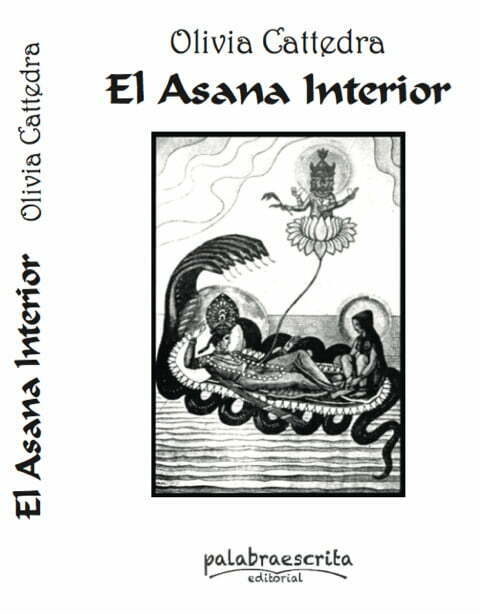 Este seminario es un trabajo que no pueden perderse todos aquellos profesores o monitores de ásanas que quieran entregar ese "algo más" a sus alumnos, y tampoco las personas que, movidas por la necesidad profunda de respuestas, deseen participar.
In the School of Yoga in the tables of Madrid se llevará a cabo este encuentro centrado en torno al concepto de "Ásana interior". El taller teórico y práctico, incluirá estos principales puntos a tratar:
The teachings of the Sage Vashista.
Karma and Yoga.
The asana as array.
The indoor asana.
Horario:10 at 14:30 h
Olivia Cáttedra She is doctor in philosophy specializing in Oriental studies. Conicet researcher in the Area of comparative philosophy and history of religions. A founding member of the ex-Colegio of orientalists of the Republic Argentina. Author of 45 articles and ten books on their specialty (philosophy of the India and China), including: Asana inside, principles and techniques of gentle Yoga, Epimeleia supplements; Upasana, treasures of India; Hatha Yoga in Yoga, Ed. Graphics South; Yoga and the soul, principles and techniques of Yoga soft II, Editorial Suarez; Tantra and Yoga, publishing Suarez; Images and symbols of the truck in East and West; The crack of Karma: interlecturas of the Bhagavad Gîtâ and Yoga sutra.
More information: http://www.yogasuave.com.ar/olivia.html
It includes the presentation of the book by Olivia Cáttedra The indoor Asana
(cover, cover image: Vishnu sleeping on Adhishesha)
Where: School of Yoga of tables, c / Isabel Colbrand 10. Madrid / t 810101082 and 606568772
More information and reservations HERE
.