The indoor asana: Olivia Cáttedra workshop and presentation of the book
The asanas of Hatha Yoga have senses and meanings that transcend the body level. As a bridge towards our interiority, they can be considered a key to awaken creative forces that inspire and shape our world. Olivia Cáttedra returns to Madrid to teach this workshop on indoor asana and the principles and techniques of gentle Yoga. On October 20 at the Yoga School of Las Tablas.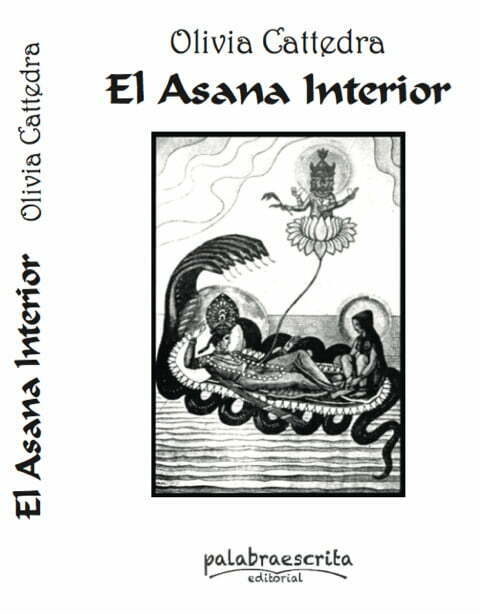 This seminar is a job that can not miss all those teachers or monitors of asanas that want to deliver that "something more" to their students, and not people, moved by the deep need for answers, wish to participate.
In the School of Yoga in the tables of Madrid se llevará a cabo este encuentro centrado en torno al concepto de "Ásana interior". El taller teórico y práctico, incluirá estos principales puntos a tratar:
The teachings of the Sage Vashista.
Karma and Yoga.
The asana as array.
The indoor asana.
Horario:10 at 14:30 h
Olivia Cáttedra She is doctor in philosophy specializing in Oriental studies. Conicet researcher in the Area of comparative philosophy and history of religions. A founding member of the ex-Colegio of orientalists of the Republic Argentina. Author of 45 articles and ten books on their specialty (philosophy of the India and China), including: Asana inside, principles and techniques of gentle Yoga, Epimeleia supplements; Upasana, treasures of India; Hatha Yoga in Yoga, Ed. Graphics South; Yoga and the soul, principles and techniques of Yoga soft II, Editorial Suarez; Tantra and Yoga, publishing Suarez; Images and symbols of the truck in East and West; The crack of Karma: interlecturas of the Bhagavad Gîtâ and Yoga sutra.
More information: http://www.yogasuave.com.ar/olivia.html
It includes the presentation of the book by Olivia Cáttedra The indoor Asana
(cover, cover image: Vishnu sleeping on Adhishesha)
Where: School of Yoga of tables, c / Isabel Colbrand 10. Madrid / t 810101082 and 606568772
More information and reservations HERE
.