Day of Yoga and vitality, October 6 at Sivananda Centre
Un día de retiro en el mismo centro de Madrid, para todos los que quieren profundizar en su práctica de los caminos del yoga. Sábado 6 de octubre, de 12:00 a 20.30.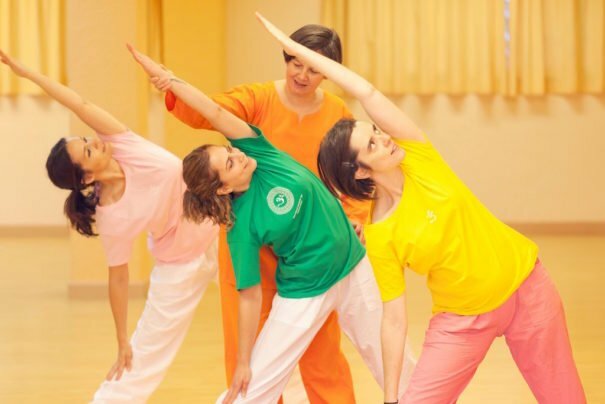 Será un día muy especial para celebrar el Yoga y sus principales y más potentes herramientas.
This is the program
12.00 h: Clase de yoga, con Parvati: Cómo aumentar tu vitalidad con los asanas

14.00 h: Comida vegetariana. Comeremos en la bonita terraza del Centro de Yoga

15.30 h: Conferencia, con Swami Santoshananda: La energía vital y la mente: un estrecho vínculo

17.00 h: Clase de yoga, con Vishnu: Fuerza y concentración a través de la respiración consciente

19.00 h: Meditación en grupo. Satsang, con Swami Santoshananda. Los cantos de mantras para una mente positiva.
Os animamos a participar en la jornada completa o asistir a actividades sueltas.
La meditación en grupo, a las 19.00 h. es free entrance
Donativo sugerido: 40€ todo el día (incluye comida). 30€ socios, paro, estudiantes.
Actividades sueltas: 14€ o una clase de tu bono. Bonos ilimitados + 4€ por actividad
Puedes inscribirte por teléfono en el 91 361 5150 o por email enviando tu nombre, teléfono y correo electrónico a madrid@sivananda.net
¡Os esperan para pasar un día inolvidable y transformador!
More information HERE