The asana as a spiritual tool
Son muchos los motivos por los que cada día más gente practica yoga. La mayoría persigue un bienestar físico, emocional o mental que mejore su calidad de vida. Pero, ¿es eso todo lo que nos tiene que ofrecer el yoga?
Escribe Escuela de Yoga Mahashakti.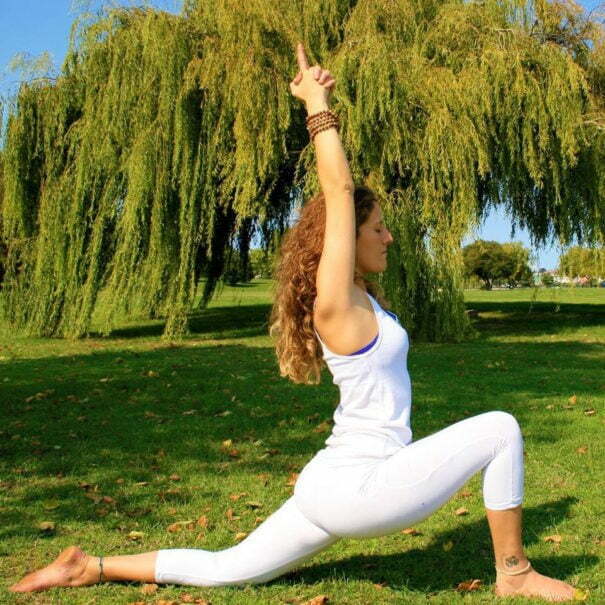 Si nos dedicamos a realizar ásanas fuera del contexto del Yoga con mayúsculas, es decir, sin Pranayama, sin Meditación, sin Filosofía, entonces la respuesta es sí, esto es todo lo que nos tiene que ofrecer. En cambio, si queremos realizar Ásana con mayúsculas, con todo el significado y profundidad que implica, debemos regresar a su origen y al mismo tiempo adaptarla a la sociedad de hoy en día. Remontándonos a los tratados tántricos como el Hatha Yoga Pradipika, We see that la mejora de la salud nunca ha sido un fin en sí mismo, sino un medio para conectar con lo Superior.
No obstante, debemos adaptar este enfoque a la sociedad en la que vivimos, ya que la mayoría de los practicantes de yoga no son renunciantes que viven aislados. Para ello el Integral Yoga da una respuesta que facilita poder aplicar estas herramientas en las situaciones cotidianas, sin olvidar el fin último. ¿De qué modo? Convirtiendo la práctica en un campo de entrenamiento. Por ejemplo: ¿qué se mueve en mi interior cuando realizo un ásana de fuerza? ¿quiero deshacer pronto, salgo huyendo o me mantengo tranquilo? Esta auto-observación continua nos dará la oportunidad de trascender patrones o actitudes que llevaban mucho tiempo arraigados en nosotros.
Este enfoque del Ásana dentro del Yoga Integral devuelve a la práctica su carácter espiritual original. Se trata, en verdad, de un enfoque para valientes, para personas que no se conforman con una pequeña mejora en su calidad de vida, sino que quieren llegar al corazón de las cosas. Que buscan make life the highest that we have inside utilizando para ello todas las oportunidades que lo cotidiano nos ofrece, haciendo de cada una de ellas una herramienta espiritual al servicio de la luz interior. Esto que se resume en las palabras de Sri Aurobindo: "Toda la vida es Yoga".